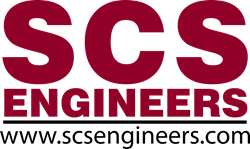 Orlando, FL and Atlanta, GA (PRWEB) January 28, 2016
SCS Engineers, an environmental consulting and contracting firm, has added two specialists to its environmental management group in the Southeast. David Beben and Andrew Collins, both senior project professionals, are now working for SCS out of offices in Orlando, Florida, and Atlanta, Georgia, respectively.
Beben comes to SCS from a waste management team in Jacksonville, Florida. He is a professional environmental engineer and a LEED Accredited project manager with over ten years of experience. Beben has worked at dozens of privately and publicly owned landfills in the southeast and around the country, including Florida, South Carolina, North Carolina, Georgia, Alabama, and Alaska. He is highly qualified to address the challenges of landfill expansion and closure construction management, collection and secondary use systems for landfill leachate, solid waste permitting, drainage design and permitting, water quality monitoring, SWPPP/NPDES, SPCC plans, and compliance with individual state regulatory policies.
Collins comes to SCS from an environmental consulting firm where he was the Environmental/Geosciences Lead. Collins, a Professional Geologist in Florida and Georgia has managed groundwater and environmental remediation projects throughout the world and brings a strong understanding of the regulatory environmental policies with which businesses and government installations must comply. His experience includes Phase I and II environmental assessments, large mitigation and remediation projects for utility companies, businesses, manufacturers, the petroleum industry, and governments.
David Beben earned a Bachelor of Science in Environmental Engineering from Tulane University and a Master of Science in Environmental Engineering from the University of Florida. David is a member of the Solid Waste Association of North America and is registered nationally as a Construction Documents Technologist.
Andrew Collins is a licensed Professional Geologist in Georgia and Florida. He earned a Bachelor of Science in Petroleum Geology from Baylor University, a Master of Science in Hydrology from Baylor University, and a second Master of Science in Business from Georgia Institute of Technology.
"David and Andrew bring years of technical experience to prevent and solve environmental challenges," says Carlo Lebron, a Vice President of SCS Engineers Southeastern Region. "They have technical expertise and business sense; SCS clients appreciate that valuable combination for solving environmental issues."
About SCS Engineers
SCS Engineers environmental solutions are a direct result of our experience and dedication to solid waste management and other industries responsible for safeguarding the environment. For more information about SCS, please visit our website at http://www.scsengineers.com.