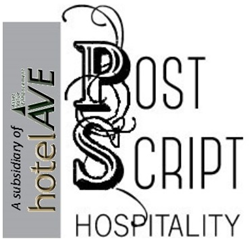 "This new service allows any hotel owner or operator to leverage our world-class asset management team's expertise to tackle cost efficiency opportunities in their assets with proven, sustainable solutions." -Michelle Russo, CEO, hotelAVE
PROVIDENCE, R.I. (PRWEB) January 25, 2016
Hotel Asset Value Enhancement (hotelAVE), the largest hospitality asset management and advisory firm, entrusted with over $5.5 billion of hotel owner's investments worldwide, has created Post Script Hospitality to offer a pioneering new hotel value enhancement service that not only identifies but also revises, implements and trains on new processes to monetize cost savings within the operation. This new service enables owners, operators and in-house asset managers to take advantage of hotelAVE's asset management expertise, coupled with Post Script's operational approach, to identify areas where cost efficiency opportunities exist, followed by implementing strategies to realize improvements in these areas.
Saxton Sharad, managing partner at Post Script Hospitality, explains that, "Post Script works collaboratively with a property's team, diving deep into its operation and data metrics in order to identify opportunities for bottom line improvement to all items on the P&L. After training to new operating standards and processes, our proprietary PERfact Operating System is implemented to ensure the desired results are not only achieved, but also maintained over a long period of time."
Michelle Russo, CEO of hotelAVE, commented, "This new service allows any hotel owner or operator to leverage our world-class asset management team's expertise to tackle cost efficiency opportunities in their assets with proven, sustainable solutions. In an industry where new best practices are established daily, hotel owners need easy access to the most current solutions that work."
About Post Script Hospitality
Saxton Sharad and Peter Bowen lead Post Script Hospitality's all-star team of hotel operations experts. Their commitment to hiring exclusively those associates who have demonstrated extraordinary operational success in their careers provides the framework for Post Script's unique approach to hospitality consulting with operational efficiency as its core focus. Post Script deploys its expert hotel operations consultants to observe and analyze existing processes and to install best practices and efficiency tools to fit the unique needs of each individual property. Installed during a 15 to 20-week property-wide project and monitored thereafter, our PERfact Operating System™ drives continued interaction between Post Script and the hotel team to ensure that the desired results are sustained.
About Hotel Asset Value Enhancement (hotelAVE)
Hotel Asset Value Enhancement (hotelAVE) is the largest hospitality asset management firm, with a very successful 10+ year track record in asset management for institutional ownership. Founded in 2003 by one of Lodging Magazine's 2015 Leading Influential Women, Michelle Russo, hotelAVE features a 28-member management team consisting of former owners, operators and professional advisors. The firm offers over 360 years of hotel real estate investment, operations and asset management experience. The organization's current asset management portfolio comprises over $5.5 billion, 22,000 rooms and over 30 different hotel operators. hotelAVE also advises hospitality investors on an additional $10 billion annually by providing comprehensive consultancy services for hotel owners during critical phases of asset transition such as: acquisitions, underwriting and due diligence; manager selection and contract negotiation; franchise selection and contract negotiation; development, planning and repositioning; as well as dispositions. hotelAVE supports clients in Latin America, North America and Europe from its headquarters in Providence, R.I. and its regional offices in New York and Los Angeles.