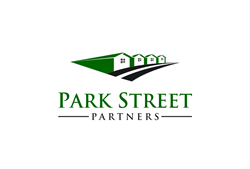 We look forward to connecting with those who want to invest in our funds and co-own MHPs with us.
Ladera Ranch, CA (PRWEB) January 25, 2016
Park Street Partners ("PSP"), a leading private equity real estate firm specializing in acquiring and improving mobile home parks, has just launched a podcast series dedicated to exploring and explaining the intricacies of this unique real estate niche. The podcast is entitled Mobile Home Park Investors and we invite you to subscribe through iTunes or Stitcher and to join our LinkedIn group of the same name. Manufactured housing community owner/operators will find this podcast helpful in improving their profitability. Bank loan officers considering lending on this uncommon niche will gain insight and confidence on how to make loans on the right type of mobile home parks. And real estate investors will learn the pros and cons of owning a mobile home park directly vs. through a real estate investment fund.
"Our partnership has over 20 years of real estate investing and operating experience. Jefferson and I want to give back to an industry that has been good to us by sharing our lessons learned. We intend to help current mobile home park owners improve their communities while educating others on the benefits of this misunderstood asset class," commented Brad Johnson, Founding Partner of PSP.
"PSP owns 10 properties across Wyoming, Kansas, Oklahoma, Indiana, Illinois, and Ohio, and have three more under contract. We are excited to reach a new audience of investors interested in mobile home park investing and we look forward to connecting with those who want to invest in our funds and co-own MHPs with us," remarked Jefferson Lilly, Founding Partner of PSP.
The Mobile Home Park Investors podcast will provide insights into the high-level industry dynamics that make mobile home parks an attractive investment, as well as into the hands-on policies and procedures of actually running manufactured housing communities day-to-day. The podcast will also feature other industry experts, Mobile Home Park Basic Training, as well as present case studies based on our first-hand experience with our parks.
About Park Street Partners
Park Street Partners is a private equity real estate investment firm (PERE). Our mission is both financial and social. We seek to deliver to our investors superior cash flow returns by acquiring and investing in undervalued and underperforming mobile home parks. We do this while helping to solve America's affordable housing crisis by enabling families in the bottom 1/3 of income distribution to get out of the game of paying rent forever in apartment complexes, and into 3- or 4-bedroom mobile homes that they will own for as little as $550/month. Park Street Partners is actively raising capital from accredited investors and institutions to acquire additional manufactured housing communities through our 506 Reg. D fund. Information on how to co-own manufactured housing communities with us is available at http://www.parkstreetpartners.net/fund.
Park Street Partners, LLC
27762 Antonio Pkwy L1-435
Ladera Ranch, CA 92694
949.415.4271
http://www.parkstreetpartners.net
Follow Us On Twitter: #MHPinvesting
Join our Mobile Home Park Investors LinkedIn group: https://www.linkedin.com/groups/131404
http://www.mobilehomeparkinvestors.net
This release does not constitute an offer to sell or a solicitation of an offer to buy securities. Any such offer will be made only by means of the Confidential Private Placement Memorandum ("Memorandum") of PSP Mobile Home Park Fund, LLC, or such other applicable Memorandum. Any information contained in this release is qualified in its entirety by the Memorandum. Past returns are no guarantee of future returns.
###