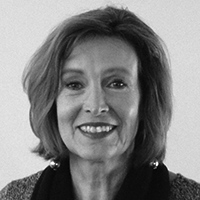 Perk's solutions have the potential to accelerate change management at a time businesses are grappling with many engagement, retention and acquisition challenges.
Little Rock, AR. (PRWEB) January 27, 2016
Perks, a strategic partner to many of the world's leading vendors, today announced that Louise Anderson has joined its executive team as Vice President and Chief Employee Strategist, in the Perks | Employee business unit. An industry catalyst, Anderson previously founded Anderson Performance Improvement, where she served as the agency's Chief Executive Officer.
Known as a thought leader on the subject of performance improvements, Anderson will spearhead the growth of Perks data driven, ROI focused approach to helping clients accelerate profits, increase sales, improve employee productivity levels and increase employee retention rates. Louise will lead an expanded team of strategists and HR specialists to fully realize the company's vision of leadership in the Rewards and Recognition space. She will report to Jeff Ford, Chief Executive Officer and co-founder.
"I am delighted to have as someone as dynamic as Louise joining our team," said Jeff Ford. "Her ability to influence and motivate senior leadership to accelerate change coupled with a multi-generational approach to employee engagement will ensure Perks accelerates our profile as an industry and thought leader." Ford added that "Louise's blend of strategic business planning, total rewards mix effectiveness and employee engagement and retention skills will strengthen our ability to design, communicate, engage and operationalize our Employee Engagement solution strategy."
"I am excited and honored to be joining the Perks | Employee team," said Louise. "The company's solutions have an enormous potential to accelerate change management at a time businesses are grappling with many engagement, retention and acquisition challenges. I'm looking forward to helping Perks clients understand and fully benefit from the company's vision and solutions."
Anderson is in demand as a lecturer and keynote speaker on the subject of performance improvement as she helps companies around the world focus and reward for the behaviors that accelerate results through the science of performance. She is also a panel member for the continuing education program Leadership for Women in Sales at St. Catherine's University, in St. Paul, MN., member and past officer of the Performance Improvement Council, a strategic industry group of the Incentive Marketing Association, a board member and past president of the Incentive Marketing Association and a member of the Society of Human Resource Management.
About Perks
Founded in 2001, Perks' mission is to drive long-term, sustainable behavior change that supports the business goals of the enterprise. Perks.com provides global incentive programs that motivate, recognize and reward the people that matter most to your business. Through the thoughtful use of promotions, education, and incentives Perks Enterprise Engagement engine helps achieve business success. Products, Services and Rewards modules are designed to provide the flexibility needed to customize programs based on individual business requirements. Dashboards and reporting show what's working and what's not, allowing instant adjustments. With a listing on the Salesforce AppExchange and a global user base exceeding 7.5 million users, Perks takes the guesswork out of loyalty and incentive programs. To learn more or to request a demo, visit Perks.com.