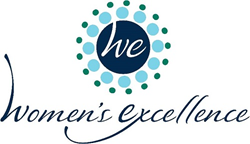 Birmingham, Lake Orion, Clarkston, Metamora, Michigan (PRWEB) January 25, 2016
Women's Excellence now offers solutions to women who are experiencing infertility associated with Endometriosis. Many women are confused about their direction with respect to fertility once they have been diagnosed with endometriosis. These women need a treatment plan to not only alleviate symptoms and allow for tolerable intercourse but they also require a comprehensive approach that can help for preservation of fertility and ultimately achieving a pregnancy. The specialists at Women's Excellence in Endometriosis understand that time is a factor in some of these women and not all women are the same in their needs from the fertility perspective.
"Endometriosis is a very complicated disease process that needs a well thought out treatment plan which encompasses a woman's desire for future fertility, likelihood of problems in menopause, emotional aspects of the potential for loss of feminine organs, pelvic symptomatology and the impact to her life. The specialists at Women's Excellence in Endometriosis look at all of these factors and then comprehensively develops a customized treatment plan for every woman which may vary depending on the specific characteristics of each woman and their individual needs and desires," says Dr. Zaidan, President of Women's Excellence.
Women's Excellence is the most comprehensive obstetric and gynecologic office in Michigan. They also specialize in menopause, weight control, bladder control, endometriosis, robotic surgery, pelvic floor physical therapy, and midwifery services. The knowledgeable, well-trained, compassionate physicians and healthcare providers of Women's Excellence are taking new patients and are conveniently located in four locations throughout southeastern Michigan, Birmingham, Lake Orion, Clarkston and Metamora. For more information, visit http://www.womensexcellence.com.