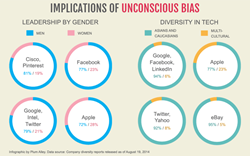 The offering was oversubscribed...Our members acted in record time demonstrated that women can move quickly to deploy capital when provided an experience in alignment with how they want to invest. -Andrea Turner Moffitt
New York, NY (PRWEB) January 26, 2016
Plum Alley Investments, the private member investment platform launched in late 2015 which directs capital to women entrepreneurs and gender balanced teams, today announced the closing of its first syndicate investment in Unitive Inc., an early-stage technology company that builds software to counter unconscious bias in corporations.
Plum Alley Investments held a private investor insights discussion for its paid members with pre-vetted entrepreneurs and investors in late November. The private membership group includes women and men looking for a new experience and access to invest in private companies. The first syndicate investment of $430,000 in the Series A financing for Unitive was offered and closed in six weeks. The investor base spans Plum Alley Investments members with experience across Wall Street, technology and other industries.
Numerous articles have been written about the lack of diversity in decision makers allocating capital to private companies with limited dollars going to women entrepreneurs. Plum Alley Investments was launched to provide a way for a broader base of investors, especially women, to have access to invest in private companies, participate in the wealth creation generated in the private markets and have a meaningful role in funding innovation and the companies of the future. Members of Plum Alley have much to contribute given their expertise and capital.
Plum Alley Investments to Complement Traditional Funding
While Unitive was completing a Series A round led by Ignition Partners with additional investments from Kapor Capital, Webb Investment Network, Floodgate and Correlation Ventures, Founder and Chief Executive Officer Laura Mather saw the strategic benefit to include Plum Alley Investments. "We chose to expand our investment round to include Plum Alley Investments as they bring a high quality investor network that can open doors for us and have a deep commitment to our vision." said Mather.
Deborah Jackson, Founder and Chief Executive Officer of Plum Alley, recognized this mission alignment early on. "We founded Plum Alley Investments to shape innovation, drive social change and diversify participation in private market investing. Unitive is a company that creates huge value for both employees and corporations. Laura has both the vision and necessary skills—PhD in computer science, expertise on unconscious bias, successful entrepreneur having sold her previous cyber security software company." Jackson said.
Unitive is Laura Mather's second start-up. EMC purchased her first company Silver Tail in 2012. In pursuit of having an even larger impact with her next company, Mather spent two years understanding the academic research on unconscious bias. Mather launched Unitive to build a robust and scalable approach to create workplace cultures that reflect the diversity of the world. Unitive's software aims to make HR functions like recruitment, hiring, and promotions more efficient and bias-blind.
A New Way to Unleash Capital and Drive Change
Plum Alley Investments offers women and men investors a new way to invest in private companies that have women founders or gender-balanced teams. Plum Alley sources opportunities and screens them to fit member interests and values. Companies that accelerate positive change, embrace innovation and have strong business models are important to the member base of Plum Alley Investments.
"Our goal is to redesign the investing experience to make it more accessible, inviting and efficient for both investors and entrepreneurs," noted Andrea Turner Moffitt, co-founder of Plum Alley Investments and author of Harness the Power of the Purse: Winning Women Investors. "The offering was oversubscribed with high level of participation from new investors looking to diversify their investments. Our members acted in record time over the holidays and demonstrated that women can move quickly to deploy capital when provided an experience in alignment with how they want to invest."
One member, Mary Byron, the former chief technology officer at Goldman Sachs had this to say, "I have been in the fortunate position to consider many investment opportunities. I choose to invest in the Plum Alley Syndicate for Unitive because I don't see many investments that have the same potential for a financial return while making hiring more equitable. I would not have been aware of Unitive and Laura without Plum Alley Investments and I am thrilled to be part of their group."
About Plum Alley
Plum Alley Investments is a paid member-only investment platform committed to offering new and seasoned investors highly curated investment opportunities and a different investing experience both off-line and on-line. Plum Alley Investments is part of Plum Alley, a company that has championed women entrepreneurs and women creators since 2011.
The members of Plum Alley Investments look for financial returns, access to opportunities that are not commonly available, companies that have gender balanced teams or women founders, and companies on the forefront of innovation. Our members have access to private company investment syndicates, inspiring entrepreneurs, insights from seasoned investors, opportunities to collaborate with other members, and execute equity and debt investments.