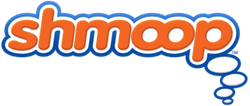 There was a direct correlation [between] how much the students used Shmoop and their scores on the actual AP exam.
Mountain View, California (PRWEB) January 26, 2016
It had been a while since the College Board added a new member to the AP® family, and it was starting to get lonely with only 35 courses. Enter: AP Research and AP Seminar, taken together as the two-year AP Capstone™ program. Instead of merely administering run-of-the-mill pencil and paper tests, AP Capstone encapsulates all the buzzwords colleges love: research, critical thinking, and—wait for it—collaboration.
Shmoop (http://www.shmoop.com), a digital publishing company known for its award-winning Test Prep and certified Online Courses, was waiting in the wings and has already added a guide to the AP Capstone curriculum. It has all the rigor and humor of Shmoop's standard AP prep products, but it also includes detailed guides to both AP Seminar and AP Research, a full-length end-of-course practice exam, sample presentations (complete with PowerPoints and research paper outlines), top secret skills and strategies, and info on how students can get their own AP Seminar and Research Certificate™ and AP Capstone Diploma™.
Shmoop's AP prep has had proven results, including increased student engagement and higher scores. Karen Kozlowski, the AP French teacher at Jefferson Township High School in New Jersey, noted, "There was a direct correlation [between] how much the students used Shmoop and their scores on the actual AP exam." She continued, "We love the humor! It makes mastering difficult material so much fun!" Hey, if students are going to spend two years on this thing, they might as well enjoy it.
By subscribing to Shmoop, users will get hundreds of Online Courses and Test Prep products including prep for every single AP exam in existence. Schools and districts can get bulk discounts by contacting sales(at)shmoop(dot)com.
About Shmoop
Shmoop offers hundreds of thousands of pages of original content. Their Online Courses, Test Prep, Teaching Guides, Learning Guides, and interactive Study Tools are written by teachers and experts and balance a teen-friendly, approachable style with academically rigorous concepts. Shmoop sees 13 million unique visitors a month across desktop and mobile. The company has won numerous awards from EdTech Digest, Tech & Learning, and the Association of Educational Publishers. Launched in 2008, Shmoop makes the magic happen from a labradoodle-patrolled office in Mountain View, California.
AP®, AP Capstone™, AP Seminar and Research Certificate™, and AP Capstone Diploma™ are trademarks registered and/or owned by the College Board, which was not involved in the production of, and does not endorse, this product.