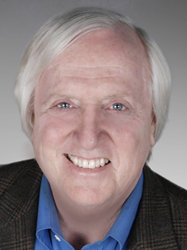 Even if you can't always give banking customers what they want," Bell says, "you can always give them a great service experience.
Lake Oconee, Georgia (PRWEB) January 26, 2016
Banks, credit unions and financial institutions are not places where customers expect to find a Starbucks-like experience, but transactions there are typically much bigger than a $5 latte.
Chip Bell is a renowned customer service expert who has advised companies like KeyBank and Merrill Lynch. He says that people are stressed, tired and put out with the financial industry. One major bank was recently ranked the third worst company in America for customer service in two different polls.
"If my check bounces at my dry cleaners, I get a polite call from them to please rectify it," he says. "But, I never hear from my bank; they just hit me with a large overdraft charge and never bother to offer me a solution."
What's a financial institution to do for customers in the midst of Federal Reserve interest rate hikes, never ending fees, and general market uncertainty? According to Bell, it's still possible to create a great customer experience, even one approaching Starbucks standards.
Bell offers the following advice to today's banks:
● Bank customers want red carpet. If a customer called your bank today, would he or she reach a person immediately- or wait in a long queue and then get a call center? Baristas get to know their customers, and the best grocery checkout clerks offer goodies when they note from a driver's license that a birthday is approaching. Why not try the same thing at local bank branches? Customers love to be treated like royalty.
● Does the customer experience improve when bank fees increase? In one poll, nearly 40 percent of respondents said that fees were their biggest complaint about their bank.
● Banking by phone is convenient. But what happens when a customer has an emergency situation, wants quick advice, or needs a small loan to get through a short-term hardship? Nothing prevents banks from holding customers' hands through situations like these. Customers love service providers that help them learn, and banks can be better partners by helping their customers negotiate the many new governmental regulations now governing banking. This would be a tough feat for an automated app!
"Even if you can't always give banking customers what they want," Bell says, "you can always give them a great service experience."
About the Author:
Chip R. Bell is a renowned keynote speaker and the author of several best-selling books. Global Gurus ranked him both in 2014 and 2015 as the #1 keynote speaker in the world on customer service. He has appeared live on CNN, CNBC, ABC, Fox Business, Network, Bloomberg TV, NPR and his work has been featured in the Wall Street Journal, Fortune, Forbes, USA Today, Fast Company, Inc. Magazine, Entrepreneur Magazine and Businessweek.
Chip Bell's latest book, "Sprinkles: Creating Awesome Experiences Through Innovative Service," offers a gourmet banquet of ways that today's companies can devise ways to cost-effectively surprise and delight customers with every experience. "Sprinkles," which is approaching its one year anniversary, has been a strong seller, ranking in the top 15 best-selling books on Amazon in the Customer Service category.