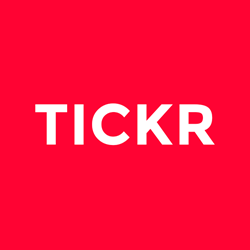 "Tickr's relationship with Oracle Social Cloud helps connect every employee in the organization directly to their customers' behaviors and attitudes, in real time," said Tyler Peppel, CEO and Founder, Tickr.
SAN FRANCISCO, CA (PRWEB) January 27, 2016
Tickr, the marketing performance management platform, today announced they are working with Oracle Social Cloud to provide enhanced data visualization.
Oracle Social Cloud is a cloud service that helps businesses to manage and scale their relationships with customers on social media channels. Oracle Social Cloud's Social Relationship Management (SRM) Platform has integrated the best-in-class components -- social listening, social engagement, social publishing, social content & apps, social analytics and social collaboration -- into one unified cloud service to provide one of the most complete social media management solutions on the market. Tickr and Oracle Social Cloud can deliver powerful data alongside other key marketing metrics, as interactive visualizations, live in the browser. This provides the entire marketing organization with a holistic view and better understanding of business metrics and performance with Oracle Social Cloud at the center.
"With new cloud data platforms like Oracle, marketers can access the most up-to-date information available about customers, competition and the market. Until now, the ability to share this information at scale and in business context was limited to static and out-dated reports distributed by email," said Tyler Peppel, CEO and Founder, Tickr. "Tickr provides real-time data, live in the browser, accessible to everyone on the marketing or agency team. Our relationship with Oracle Social Cloud helps connect every employee in the organization directly to their customers' behaviors and attitudes, in real time."
"In today's fast-paced business climate, successful organizations need to be able to react in real time to market changes, in order to keep pace with their customers and their competition," said John Stetic, Group Vice President, Oracle. "To enable our customers for success, we continue to expand our ecosystem of partners and capabilities, and this integration allows our customers to better leverage the power of real-time social monitoring and analytics throughout the entire business."
Oracle SRM enables organizations to socially enable the way they do business—without the cost and complexity of social silos. It's a strategy to be more engaging and responsive at scale, listen, and respond at the speed of social, with a consistency and transparency customers will value. Tickr and Oracle are already empowering global brands to leverage the power of real-time social intelligence. These brands are using the combined solution to put their employees closer to customers and unlock the value of data for the entire organization.
The combined solution from Oracle and Tickr is available now. Tickr is a Gold level member of Oracle PartnerNetwork (OPN).
###
About Tickr
Tickr is a real-time, marketing performance platform that provides marketing organizations with a holistic view of performance across all their marketing technologies and data sources. Tickr's cloud-based open data platform unifies enterprise data streams from internal business-critical applications like web analytics, CRM, ERP, marketing automation platforms, as well as external sources from social networks like Facebook, Twitter, Pinterest and more. Tickr allows CMOs and their organizations to track performance across platforms via real-time dashboards that enable real-time management of their programs, from individual marketing campaigns to enterprise-wide efforts. Top brands and agencies like Marriott, Novartis, Gatorade, Nike and VML rely on Tickr to gain a real-time view of marketing performance, across multiple brands, geographies, and products. Sign up for a demo today at http://www.tickr.com/request-demo/
About Oracle PartnerNetwork
Oracle PartnerNetwork (OPN) Specialized is the latest version of Oracle's partner program that provides partners with tools to better develop, sell and implement Oracle solutions. OPN Specialized offers resources to train and support specialized knowledge of Oracle products and solutions and has evolved to recognize Oracle's growing product portfolio, partner base and business opportunity. Key to the latest enhancements to OPN is the ability for partners to differentiate through Specializations. Specializations are achieved through competency development, business results, expertise and proven success. To find out more visit http://www.oracle.com/partners.
###
Trademarks
Oracle and Java are registered trademarks of Oracle and/or its affiliates.