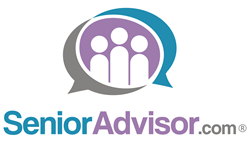 Austin, TX (PRWEB) January 27, 2016
SeniorAdvisor.com today announced the winners of their second annual scholarship program for American students enrolled in an accredited two-year college or four-year university program. Of the nearly 600 students who applied from 250 different schools nationwide, only three students were selected to receive the scholarship award.
SeniorAdvisor.com is North America's largest ratings and reviews site for assisted living and home care services in the United States and Canada. The organization launched its annual scholarship program in 2014 as part of an initiative to bring awareness to younger generations of the unique benefits and challenges senior care presents, while helping to defray the costs of higher education for the recipients, such as books and tuition expenses.
Winners were chosen based on their essay response to the question, "How can your major of study improve the lives of seniors in assisted living facilities or receiving in-home care in your town?" Two students were selected to receive the $2,000 Assisted Living Scholarship award, and one student was selected to receive the $1,500 Home Care Scholarship award.
The winners of the SeniorAdvisor.com 2015 Future of Assisted Living Scholarship were Matthew Brooks and Nicole Campbell. Mr. Brooks is a graduate student at the University of Maryland College Park. He detailed the many ways his major of study, Geospatial Information Sciences, can assist local cities in planning locations of new assisted living facilities based on demographics, safety, and proximity to community features like transportation. Ms. Campbell is an aspiring speech language pathologist at Utah State University. She explained how speech language pathologists use group song, individual therapy sessions, and other techniques to help seniors improve their communication skills and feel a deeper connection to their environment.
The winner of the SeniorAdvisor.com 2015 Future of Home Care Scholarship was Maria Patino, an University of Texas at Arlington student majoring in interior design. Ms. Patino discussed how interior designers use lighting, color, and accessibility to plan spaces that are functional, aesthetically pleasing, and safe for seniors to reside in, enabling them to continue aging-in-place.
To learn more about the scholarship recipients and read the winning submissions, please visit the SeniorAdvisor.com blog. Eligible students are encouraged to apply for the 2016 scholarship program here.
About SeniorAdvisor.com LLC
SeniorAdvisor.com is the premier consumer ratings and reviews site for senior living communities and home care providers across the U.S. and Canada. The innovative website provides easy access to the information families need when making a senior care decision, and features over 100,000 trusted reviews and advice from local residents and their loved ones. For more information, please visit https://www.SeniorAdvisor.com or call (866) 592-8119.