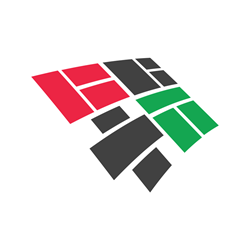 We saw an immediate increase in social media engagement that has directly impacted VFC's core organizational driver: car donations. - Jen Harrington, Vehicles for Change
BALTIMORE, Md. (PRWEB) January 26, 2016
Formerly known as CC&A Web Development, Baltimore-based national digital marketing firm, CC&A Strategic Media today announced a rebrand and unveiled a new website to reflect the firm's wide range of web development and digital marketing capabilities.
Founded in 1999 during the modern Internet boom, CC&A's primary focus was designing websites for clients across various industries. As the web landscape evolved, CC&A progressively adapted to meet client demand across the entire digital marketing suite to provide marketing and advertising consulting, inbound marketing integration, custom website development and graphic design, search engine optimization and search engine marketing, social media management, video production, and content and copy writing.
"For more than a decade, we've gone beyond website development to build clients' online presence through customized digital marketing solutions that meet their business and growth goals. This rebrand more accurately represents our capabilities and comprehensive approach to digital marketing," said CC&A President and Founder Stephen Taormino.
According to Taormino, there are endless online marketing avenues in today's fast-paced and highly connected world. The key for businesses is pursuing the appropriate avenues that reach core stakeholders with the highest return on investment. Through this rebrand, CC&A will continue to enhance the digital marketing services consulting that it already provides, while adopting additional capabilities as the landscape continues to evolve.
"We originally engaged with CC&A for the website development of our organizational rebrand," said CC&A client, Jen Harrington, associate director of donations processing at Vehicles for Change. "We quickly realized CC&A's value beyond web design and have strongly relied on their digital marketing consulting for nearly two years. CC&A works with our in-house marketing team on digital strategy, content development and social media training. We saw an immediate increase in social media engagement that has directly impacted VFC's core organizational driver: car donations."
A firm with national reach, CC&A serves clients across a wide range of industries, including construction, health care, technology, professional services and nonprofit organizations. For more information, visit http://www.ccastrategicmedia.com. Please direct all media inquiries and requests to Josie Hankey at 410-420-2001 or by email at Josie.Hankey(at)FallstonGroup(dot)com.
CC&A Strategic Media
CC&A Strategic Media is a mid-Atlantic based digital marketing and consulting firm. For more than a decade CC&A has provided their clients with comprehensive and strategic online identities for the purpose of generating and continuing their business growth and brand recognition. CC&A offers a wide range of marketing, consulting and performance services for both large corporations and mid-sized organizations.