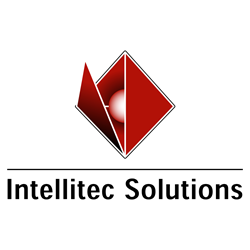 Wilmington, DE (PRWEB) January 26, 2016
Rick Sommer, president of Intellitec Solutions, was selected by Congressman John Carney to sit on a panel of local judges who will evaluate students' entries to his Congressional App Challenge. The panel includes Delawareans working in the academic, technology, and entrepreneurial fields. Rep. Carney's Congressional App Challenge is designed to provide students with a valuable opportunity to learn programming concepts, entrepreneurial lessons, and STEM-based skills.
Established by Members of the U.S. House of Representatives in 2013, this competition is a nationwide event intended to engage students' creativity and encourage their participation in STEM fields. The competition allows high school students to compete with peers in Delaware by creating and exhibiting their software application, or "app", for mobile, tablet, or computer devices on a platform of their choice. The app of the winning student or team in each congressional district will be featured on the U.S. House of Representatives' website, and displayed in a U.S. Capitol exhibit. Additionally, Congressman Carney will hold an event to showcase students' work and the winning app.
Sommers was selected to be on this panel based on his 30 years working with ERP systems, including Microsoft Dynamics SL, Dynamics GP and Intacct cloud accounting software. He has expertise in the field of server and cloud based technology, and will utilize those skills as a judge.
About Intellitec Solutions
Intellitec Solutions is a leading ERP and CRM provider strategically located along the influential business corridor between Washington and Philadelphia. Specializing in Dynamics GP, Dynamics SL, Microsoft CRM and Intacct, they have conducted thousands of engagements helping companies in diverse industries choose and implement software solutions to improve financial or customer relationship management. Using a proven system designed to maximize efficiency and business insight, Intellitec Solutions team of seasoned professionals provides value-added expertise to their clients. For more information or to schedule a demo of our solutions, please visit http://www.intellitecsolutions or call 866-504-4357
# # #
All company and product names mentioned herein may be trademarks of their respective owners.