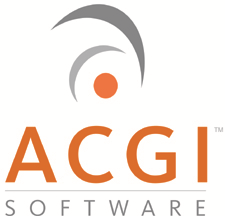 "His experience working for associations and association management companies essentially brings a customer viewpoint in-house..."
Columbia, Maryland (PRWEB) January 27, 2016
ACGI Software®, a market leader in the delivery of cloud-based enterprise systems for associations and credentialing organizations, today announced that J. Michael Hoehn has joined the company as vice president of professional services. Michael brings 10 years of association management industry experience to ACGI and will be a valuable asset to help the company maintain a customer-centric focus as it continues its fast growth. Michael has a successful track record of building strong relationships and meeting each client's unique needs and objectives to ensure success. Michael will take over responsibility for professional services, including client implementation projects, and will join the ACGI executive team.
Prior to joining ACGI, Michael was the president of CMI, an association management company providing consulting and management services to healthcare associations, where he provided executive leadership to the company and its clients. While at CMI, Michael supervised operations and developed strategic plans to help associations adapt to significant changes, including the increasing demand for digital services. Michael also served as executive vice president of business development, overseeing business and partner relationships as well as the operations of CMI's consulting division. He worked with clients in identifying strategic priorities, organizing business and product plans and implementing practical solutions designed to increase operating efficiencies and improve revenues. Earlier in his career, Michael worked at several technology start-ups and consulting firms.
"I am pleased to bring Michael's executive leadership and association management experience to ACGI," said Kevin Hostutler, founder and CEO of ACGI Software. "I am truly excited about the innovative ideas he brings to our implementation project teams and his focus on customer-centric processes that will help ensure client success. His experience working for associations and association management companies essentially brings a customer viewpoint in-house, and this adds a valuable perspective to our executive team."
About ACGI Software
ACGI Software develops and delivers cloud-based software for associations and credentialing organizations. The company's Association Anywhere® association management system (AMS) and Certelligence™ credentialing management system (CMS) are built on a secure, enterprise-class database platform. Highly configurable and extensible through integrations with web, mobile and back-office applications, ACGI has significant industry expertise gained from 20 years of working with some of the nation's best-known associations and credentialing organizations. Learn more about ACGI by visiting http://www.acgisoftware.com.