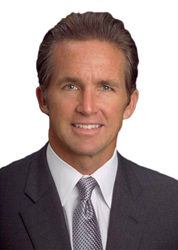 A significant driver of the historic demand witnessed over the past few years has been the ongoing transformation of how we shop and buy. - John Morris
New York, NY (PRWEB) January 26, 2016
Cushman & Wakefield, a global leader in commercial real estate services, announced in a report released today that U.S. industrial vacancy reached a 15-year low as strong net absorption in the final quarter placed 2015 net occupancy gains among the strongest on record.
U.S. industrial markets absorbed 62.9 million square feet (msf) of space in the fourth quarter of 2015, up 9.1% from the previous quarter and up 0.5% from the fourth quarter of a year ago. For all of 2015, net absorption registered 238.6 msf, which places 2015 among the strongest years of net absorption gains on record. The national industrial vacancy rate fell 80 basis points (bps) from the fourth quarter of 2014 to 7.2%. Industrial vacancy is now a full 220 bps below the historical average.
Kevin Thorpe, Cushman & Wakefield's Chief Economist, says that despite a volatile start to the year and economic headwinds, the outlook for the industrial sector remains positive.
"We didn't exactly have the start to the year we were looking for with the volatility in the Chinese equity markets spilling over to the U.S. and the DJIA dropping by nearly 5% in the first week of trading," Mr. Thorpe said. "On top of that, the industrial sector does face significant headwinds going into 2016 related to the stronger U.S. dollar and slowing global growth. The core of the U.S. remains solid enough to weather the storm, but demand for industrial space is expected to cool down this year."
U.S. industrial rents increased 4.2% in the fourth quarter compared to a year ago. Brisk leasing velocity and tight vacancy continue to put upward pressure on rents in the majority of markets with rental rate appreciation strongest in primary industrial hubs and secondary distribution markets. Industrial rents increased in 60 of 79 markets tracked by Cushman & Wakefield from the fourth quarter of 2014 to the fourth quarter of 2015. The development pipeline remains strong with 180.5 msf under construction and 172.4 msf delivered in 2015, but there is little sign that supply has overpowered demand.
"Based on active tenant requirements – an indicator of future leasing velocity – there is a robust pipeline of pent-up demand," said Jason Tolliver, Head of Industrial Research, Americas. "With current and projected demand from active tenant requirements double the amount of speculative construction now under way, demand will likely exceed supply for at least one more year as domestic fundamentals and industrial occupancy drivers remain strong."
John Morris, Executive Managing Director of Logistics & Industrial Services for the Americas, expects continued strength in demand and believes the biggest unknown is supply. "A significant driver of the historic demand witnessed over the past few years has been the ongoing transformation of how we shop and buy.
The upward pressure that has been put on commercial real estate continues and will make demand for industrial distribution product in 2016 similar to the pace of the past year. The biggest unknown is what happens with supply."
In the fourth quarter of 2015, the top 10 strongest markets in terms of demand for industrial space were the Inland Empire, with 6.0 msf; Dallas/Fort Worth, with 5.2 msf; Phoenix, with 4.0 msf; Atlanta, with 4.0 msf; Chicago, with 3.2 msf; Portland, with 3.1 msf; Nashville, with 3.1 msf; Central New Jersey, with 2.8 msf; Greater Los Angeles, with 2.2 msf; and the Pennsylvania I-81/I-78 Distribution Corridor with 2.1 msf.
The strongest markets in terms of rent growth included San Diego, with 19.0% year-over-year rental appreciation; Pittsburgh, with 17.9%; Los Angeles, with 11.4%, Inland Empire, with 11.2%; Las Vegas, with 11.0%; Columbus, with 9.4%; Miami, with 8.6%; Nashville, with 8.3%; East Bay, with 7.3%; and Atlanta, with 7.3%.
Access the following links for Cushman & Wakefield's U.S. Industrial Snapshot Q4 2015 and video commentary on the U.S. industrial market from Kevin Thorpe.
About Cushman & Wakefield
Cushman & Wakefield is a leading global real estate services firm that helps clients transform the way people work, shop, and live. The firm's 43,000 employees in more than 60 countries provide deep local and global insights that create significant value for occupiers and investors around the world. Cushman & Wakefield is among the largest commercial real estate services firms with revenue of $5 billion across core services of agency leasing, asset services, capital markets, facility services (C&W Services), global occupier services, investment & asset management (DTZ Investors), project & development services, tenant representation, and valuation & advisory. To learn more, visit http://www.cushmanwakefield.com or follow @CushWake on Twitter.