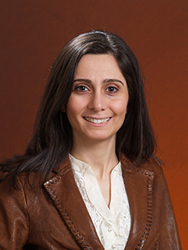 Park Ridge, IL (PRWEB) January 25, 2016
Dr. Luma Naim now utilizes the BIOLASE WaterLase iPlus 2.0™ laser to offer less invasive treatments to patients who need to visit a dentist in Park Ridge, IL, for various dental or periodontal procedures. The laser, which uses a continuous stream of water to minimize heat and discomfort, improves precision and final outcomes during gum disease treatment and root canal therapy. This technology also lets Dr. Naim perform treatments such as tooth whitening and filling placement more effectively.
The BIOLASE WaterLase iPlus 2.0™, which operates by agitating water molecules inside bodily tissues, possesses various attributes that are beneficial during hard and soft tissue procedures. The accuracy of the laser helps Dr. Naim remove diseased tissue during root canal therapy or periodontal disease treatment without causing any unnecessary tissue damage or irritation. During both procedures, the laser also has a sterilizing effect. This reduces the risk of subsequent infections or other complications.
Dr. Naim additionally uses the BIOLASE WaterLase iPlus 2.0™ to more quickly and effectively perform certain cosmetic procedures that she offers as a dentist in Park Ridge, IL. She can use the laser to cure fillings, which forges a stronger bond between the fillings and teeth. The laser also activates the gel that Dr. Naim uses during in-office teeth whitening, and it improves the effectiveness of the gel, resulting in more noticeable cosmetic improvements.
Treatment with the BIOLASE WaterLase iPlus 2.0™ offers particular benefits for people who experience dental anxiety or feel reluctant to undergo traditional procedures. The minimally invasive nature of laser dentistry lowers the risk of various adverse outcomes, including pain, bleeding and swelling, while still promising effective results. To learn more about BIOLASE WaterLase treatments or schedule consultations with a dentist in Park Ridge, IL, patients are encouraged to visit Dr. Naim's website or contact her office.
About the Doctor
Dr. Luma Naim is a general dentist offering personalized dental care for patients in Park Ridge, IL. Dr. Naim and her team provide a wide range of services and are committed to high quality, professional care through the use of laser dentistry and other advanced techniques. To learn more about the services offered by Dr. Naim please visit her website at http://www.northshoredentistryinfo.com or call (847) 292-8200 to schedule an appointment.