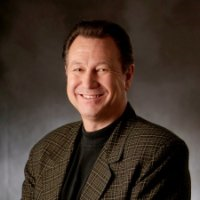 Los Angeles, CA (PRWEB) January 27, 2016
Massage Envy Founder, John Leonesio is joining forces with Michael Elliot to launch the Hammer & Nails franchise concept to capture the growing $21 billion dollar men's grooming market. Hammer & Nails | Grooming for Shop Guys is the first grooming franchise with a core focus on hand and foot grooming for men, a large and growing segment that is currently under served as an add-on service at concepts that are not focused on men's grooming and an outstanding opportunity for a focused national brand to emerge as the market leader.
John Leonesio founded Massage Envy in 2002 and grew it from an idea to a $300 million dollar business and nearly 800 franchises before selling it in 2008. The brand now has more than 1,000 operating clinics generating more than $1 billion in revenue. He has taken his successful formula and adapted it to grow additional franchise systems, including The Joint…the chiropractic place, which he grew to more than 400 franchises before taking the company public in 2014. RedLine Athletics, the franchisor of sports specific youth athletic training centers. And most recently, Amazing Lash Studio, a concept he has grown into the largest and fastest growing franchise of eyelash extensions with more than 500 regional licenses awarded in just two years of leading the brand. He believes Hammer & Nails has the potential to achieve similar success and be the market leader in the highly fragmented and under served male grooming market segment.
The inspiration for Hammer & Nails came to Michael Elliot in March 2013 when in need of hand and foot grooming he walked into a nail salon. After looking around at the pastel colors, women's magazines and televisions blasting "The Real Housewives of Atlanta," he felt like a fish out of water, completely uncomfortable and left disappointed.
Thinking that surely there are others guys that feel the same way about the traditional nail salon experience, he began to envision a decidedly more male-centric environment for hand and foot grooming. More of a "man cave," complete with all of the accouterments of comfort and luxury: dark wood, comfortable lighting, and oversized leather chairs, with personal flat-screen TV's positioned above each chair. Clients would have their own remote, premium headphones and a complimentary beverage to enjoy while they relaxed and let the technicians work their magic.
His vision was realized November 2013, when he opened Hammer & Nails in Los Angeles on iconic Melrose Avenue. This shop proved that there is a market for a place where men can take care of their grooming without feeling uncomfortable, out-of-place, or judged.
Now Hammer & Nails is a unique, first-to-market franchise opportunity for entrepreneurs and franchise industry professionals eager for a share of the $21 billion dollar men's grooming industry.
In preparation for a national rollout, the company made a few refinements to the business model, expanding Hammer & Nails into a "Grooming Shop for Guys" where men can enjoy great haircuts and old-school straight-razor shaves, along with manicures and pedicures – all in man-cave nirvana.
About Hammer & Nails
Hammer & Nails is franchising utilizing a regional developer model. A limited number of regions and franchises are available to qualified individuals. Hammer & Nails has the proof of concept and the franchising team to be the market maker. If you want to be part of a growing, market leading, world-class brand, please call Mike Watorski at 818-657-7220 now to get in on the ground floor of this incredible opportunity. For more information please visit http://www.hammerandnails-franchise.com.