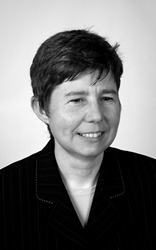 Consumers, especially attorneys having special, ethical obligations, need to understand the impact of the cloud on e-discovery management
Fairfax, VA (PRWEB) January 26, 2016
Venio Systems, the leading provider of integrated e-discovery software for corporations, law firms and service providers, announced today that it will be hosting an Emerging Technologies session at Legaltech New York 2016, titled Choosing the Cloud: Ethical Considerations in Cloud-Based E-Discovery. Ethics CLE credits will be available.
"Cloud has emerged as a powerful way for attorneys and their clients to lower IT overhead while maintaining easy access to data and processes," says Venio's CEO/CTO Arestotle Thapa, who will be a panelist at the session. "Consumers, especially attorneys having special, ethical obligations, need to understand the impact of the cloud on e-discovery management." The session will be moderated by Babs Deacon, Venio's Vice President of Training and Education and other panelists are David A. Greetham, Vice President of eDiscovery Operations at Ricoh Legal; and Eric P. Mandel, Attorney and Managing Member at Indicium Law PLC.
The panel discussion will focus on an attorney's ethical responsibilities related to assessing discovery hosting options and will outline a checklist for being an ethical and educated consumer. The panelists will review Federal and State rules, appropriate case law and Model Codes of Conduct and relate how they can guide lawyers and e-discovery professionals in ethical e-discovery processes and protocols.
Choosing the Cloud: Ethical Considerations in Cloud-Based E-Discovery. will take place on February 3 (Day 2) at 1:15pm in the Sutton Center. All are welcome, including "Exhibit Only" badge holders. Attendees of this session can also earn Ethics CLE Credits.
Legaltech takes place at the New York Hilton on February 2-4, 2016 It is the most important legal technology event of the year and offers law firms and legal departments the ability to stay on top of the evolving legal technology to improve their law practice management. Attendees can earn CLE credits, learn about the newest advances in technology and network with industry leaders.
For more information about VenioOne please visit Booth 1994 at Legaltech New York or http://www.veniosystems.com.
About Venio Systems
Venio Systems, based in Fairfax, Virginia, is a team of innovators and developers with 20 years of experience in providing e-discovery solutions. Venio Systems was created to address the industry's lack of truly integrated e-discovery systems. VenioOne is a fully functional web-based application designed to provide law firms, corporations and government entities with the ability to manage all phases of discovery from a single tool. Venio Systems remains on the forefront of innovation to provide solutions anyone can use. For more information, visit http://www.veniosystems.com/.