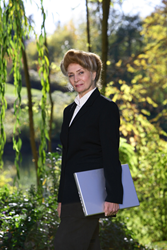 Grants Pass, OR (PRWEB) January 26, 2016
Recent events in Flint, Michigan and California underscore how fragile the water supply system is in the United States. The two locations also demonstrate how quickly parts of the US could lapse into a "Third World" crisis situation where there is not enough safe water for drinking, sanitation, irrigation or economic development. The results, even in the United States, could be widespread dehydration, accelerated body water evaporation, an increase in water related diseases and increased mortality. That was the conclusion of fresh water advocate and radio host Sharon Kleyne, during a recent on air discussion with Water4 CEO Ray Sanders.
Flint, Michigan, the California drought and the global water crisis were discussed by Kleyne and Sanders on the Sharon Kleyne Hour™ Power of Water® radio show of Jan. 18, 2016. The globally syndicated, education oriented show is heard weekly on VoiceAmerica (Health and Wellness, and Variety Channels) and Apple iTunes. For podcasts of past shows, go to http://www.voiceamerica.com/show/2207/the-sharon-kleyne-hour
Sharon Kleyne Hour® Power of Water® is sponsored by Bio-Logic Aqua® Research Water Life Science®, founded by Kleyne and specializing in fresh water, the atmosphere, body surface evaporation, dehydration and education. The Research Center's signature product for dry eye is Nature's Tears® EyeMist®.
Ray Sanders is CEO of Water4, a non-profit organization that works in developing countries, mostly in Africa, to provide improved water access. Instead of drilling wells and installing pumps, they invented a line of inexpensive drilling and pumping equipment that can be manufactured, sold, installed and operated locally. The objective is to promote health, sanitation and economic development by empowering people to help themselves.
http://www.water4.org/
According to Water.org (2016), 663 million people worldwide lack access to safe drinking water. That's one person in 10. 2.4 billion people, one in three, lack access to toilets. Worldwide, women and children spend 125 million hours daily collecting water – time that could be spent going to school, earning money or participating in the community. Every 90 seconds a child dies from a water related disease. Water is also the number one driver of economic development.
Regarding Flint, Michigan, Kleyne has spoken many times about the dangers of old plumbing, not just because of the danger of lead leaching but because of the many organisms that may grow in old pipes. In Flint, they changed their municipal water source from Lake Huron to the Flint River, which changed the water's pH from slightly alkaline to slightly acidic. This didn't affect drinkability but caused dangerous levels of lead from old pipes, plumbing fixtures and solder to leach into the drinking water.
In California, says Kleyne, the four year drought exceeded the capacity of the state's vast system of reservoirs and aqueducts to collect and provide water, creating widespread shortages and forcing farmers to pump ground water from already depleted aquifers. The same drought also created water shortages in much of the Western United States, including areas from which California has historically imported water.
Flint and California, Kleyne believes, are only the tip of the iceberg, and undetected water quality problems may be far more widespread than is currently estimated. Individual reactions to problems such as slightly elevated lead content, Kleyne notes, are highly variable. Exposure may have no effect, can takes decades to manifest or can be immediately disastrous.
Physical dehydration or loss of body water content due to accelerated evaporation, Kleyne notes, has become a major health crisis worldwide. Evaporation related dehydration is almost always caused by problems with either drinking water quality or water vapor quality in the air we breathe. Because individual reactions vary widely and may take decades to develop, and because education and research may be lacking, water and air quality experts may be slow to recognize the problem.
Kleyne and Sanders believes that affordable, abundant and safe water and air quality must be the number one priority of all government entities. They also believe that individuals must become proactive in educating themselves about water and demanding action form their leaders.
With recent advances in recycling technology, says Kleyne, we have the ability to provide safe, abundant and affordable water just about anywhere on Earth. The biggest impediments, Kleyne and Sanders agree, are ignorance and greed.
©2016 Bio-Logic Aqua® Research Water Life Science® All rights reserved.
Source:
"Global water crisis: Water and sanitation facts," Water.org, 2016
http://water.org/water-crisis/water-sanitation-facts/