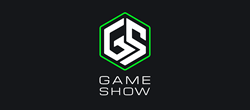 Gameshow Insiders Program will help top streamers gain more followers, foster better communities and generate extra revenue.
Nevada City, California (PRWEB) January 26, 2016
Telestream®, a leading provider of live streaming applications and video tools, is looking for influential game streamers around the world to join its new Insiders Program for Gameshow. Launched at TwitchCon 2015, Gameshow is a cross-platform application developed specifically to give game broadcasters new levels of production for their live streams. Available for as little as 25¢ a day from http://www.gameshow.net, Gameshow lets game broadcasters easily set up and produce the highest quality streams, with beautiful graphic templates, dynamic editing, live switching, green screen technology, and built-in interactive widgets.
The goal of the Gameshow Insiders Program is to create a place where streamers gain insight and provide input into the direction of Gameshow, forming a community of influential streamers that will shape the future of game streaming.
Gameshow Insiders will get exclusive access into the development of Gameshow – with the ability to inform and shape the user experience of the product. They will also get free use of Gameshow and VIP access to daily builds of the software. As insiders, they will have the opportunity to add a new revenue source to their streaming channel by becoming an affiliate and earning a commission for each qualifying license purchased.
While priority will be given to streamers who are live 3+ times a week, with 250+ concurrent viewers and 4000+ followers, the Gameshow Insiders team will also consider streamers who can demonstrate a commitment and desire to make an active and vibrant stream their goal.
"Designed to build strong relationships with influential individual streamers and stream teams, the Gameshow Insiders Program will help top streamers gain more followers, foster better communities and generate extra revenue, while allowing us to continue improving on an already stellar product," said Tom Prehn, Senior Product Manager for Live Streaming Solutions at Telestream.
To register for the new Gameshow Insider Program, please go to: http://www.gameshow.net/insiders.htm
About Gameshow
Gameshow is the only cross-platform, all-in-one live game streaming production software that enables capture, live production, and encoding of live streams for broadcast. With Gameshow, game broadcasters can simplify the process of creating a consistent, branded game stream using graphical overlays and interactive widgets, which help them build their community, build their brand and make their streams worth watching. Gameshow is ideal for streaming or recording live Internet gameplay; archiving game events and matches; talk show formats; streaming live educational, training, game strategy discussions and more. For more information visit the Gameshow website. Gamers interested in learning more about Gameshow and picking up a few tips and tricks from the experts, can tune into "The Gameshow Show", a weekly live show on Twitch.tv/gameshowlive every Friday at 2:30 Pacific.
####
Trademarked company and product names are the property of their respective companies.
About Telestream
Telestream provides world-class live and on-demand digital video tools and workflow solutions that allow consumers and businesses to transform video on the desktop and across the enterprise. Many of the world's most demanding media and entertainment companies as well as a growing number of users in a broad range of business environments, rely on Telestream products to streamline operations, reach broader audiences and generate more revenue from their media. Telestream products span the entire digital media lifecycle, including video capture and ingest; live and on-demand encoding and transcoding; captioning; playback and inspection, delivery, and live streaming; as well as automation and orchestration of the entire workflow. Telestream corporate headquarters are located in Nevada City, California. The company is privately held. For more information, visit http://www.telestream.net.