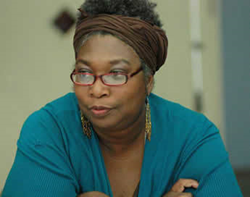 The landscape of maternal support is changing in every way, and it's our duty to make sure we help facilitate that change in the right direction.
Amarillo, Texas (PRWEB) January 31, 2016
In honor of Black History month, Praeclarus Press is offering new live webinars this February. In recent years, researchers in the medical community, as well as healthcare providers, have taken note of the health disparities that exist between racial and ethnic groups with regard to preterm birth, breastfeeding, and trauma. Praeclarus Press continues to meet the growing interest in the health of women of color with books, webinars, and journal articles.
Sherry Payne returns with a new session aimed at increasing the number of African American healthcare providers within their own communities. Presented on February 9, 2016, registration for Achieving Racial Equity in the IBCLC Credential: Strategies for Successful Preceptorships, is currently available online. Attendees will learn how to: describe the current demographic make-up of IBCLCs in the United States; Project the numbers needed to racially diversify the credential; Explain the role of the preceptor in detail; Describe the preceptor/apprentice relationship and how it differs from other teaching/learning relationships; List common concerns of preceptorships and strategies for improvement.
On February 19, Jessica Walker will present her latest topic, Pocket Healing: Creating Virtual Community to Reach Minority Consumers. Attendees will learn about the ever changing virtual communities that mothers are drawn to and how social media usage affects maternal health. In an age where we view, engage, and learn from multiple digital streams, all from handheld devices stored in our pockets, helping providers create strategies to optimize reach and engagement is crucial for today's populations.
Additionally, we are pleased to offer a new webinar for the recently published book, Perfect Mothers Get Depressed by Kimberly Thompson, PhD. This February 25, live webinar, It's All In Your Head (and Your Body): How Longstanding Mental Habits Can Lead to Postpartum Depression, aims to help attendees understand what existing habits can contribute to depression in new mothers. Attendees will learn: mental habits or patterns that are associated with depression in women; ways of behaving in relationships that are associated with depression in women; describe at least one key difference between depressed and non-depressed new mothers in their attitudes toward motherhood.
Promotions for the following Praeclarus Press book titles will be available all month: Free To Breastfeed: Voices of Black Mothers by Jeanine Valrie Logan and Anaya Sagodele-Ayoka; Perfect Mothers Get Depressed by Kimberly Thompson, PhD; A Breastfeeding Friendly Approach to Postpartum Depression by Kathleen Kendall-Tackett, PhD, IBCLC, FAPA; and The Virtual Breastfeeding Culture by Lara Audelo. Use code FebShip2016 to receive complimentary shipping.
Praeclarus Press is a small press founded by Kathleen Kendall-Tackett, Ph.D., IBCLC, FAPA and specializes in women's health. It features books, webinars, and products that support women's health throughout their lifespan. Based in Amarillo, Texas, the mission of Praeclarus Press is to produce materials that change women's lives.