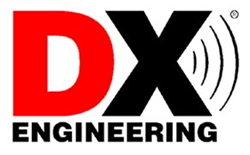 Tallmadge, Ohio (PRWEB) March 07, 2016
From appoximately March 18 to April 10, 2016, Amateur Radio operators will be on the air from the rarely activated Australian territory of Heard Island. The 14-member team is part of a major scientific and communications mission with a pair of lofty goals: discovering new species and testing HF communications technology.
Located in the southern Indian Ocean, Heard Island's proximity to the South Pole and rocky, barren landscape make it virtually uninhabitable. The island's key feature is a massive, active volcano dubbed Mawson Peak, which has erupted as recently as 2013.
VK0EK hopes to operate up to six stations, covering most of the HF bands. The team contacted DX Engineering for assistance in designing band-specific stations on 80 and 40 meters. Because of the systems' directional capabilities, DX Engineering recommended four-square antenna systems for both 80 and 40 meters. A four-square system allows the team to aim its signal towards specific areas, and also permits the operators to null-out RFI or competing signals.
DX Engineering supplied the DXpedition with COMTEK Four-Square Switch Relay Units and COMTEK Control Consoles. It also provided VK0EK with sets of its custom-made quarter-wave tuned coax cables for both stations.
To give Amateur Operators a better idea of the exact station setups the Heard Island DXpedition team will use, DX Engineering created a pair of VK0EK DXpedition Combos—one tailored to 80M operation, and the other to 40M. The 80M combo benefits from HI-Z Vertical antennas, while the 40M Combo features verticals from COMTEK.
Learn more about 2016 VK0EK DXpedition at its official website.
DX Engineering
http://www.DXEngineering.com
1-800-777-0703