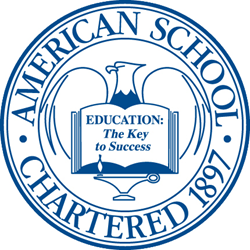 Lansing, IL (PRWEB) February 09, 2016
American School, a leader in distance education since 1897, is pleased to announce the first two events on its busy 2016 convention schedule.
First is the Wisconsin School Counselor Association Conference from February 16-18 at the Monona Terrace in Madison. The exhibit hall will be open on February 16 from 4-6 p.m.; February 17 from 8 a.m.-6:30 p.m.; and February 18 from 8-11 a.m. American School has exhibited at this show for many years and uses the show to meet school counselors who may be interested in individual courses for credit recovery or enrichment purposes.
"For decades we've offered an Independent Study Program that serves as a year-round summer school for students in brick and mortar high schools," American School President Gary R. Masterton said. "Students and counselors like the flexibility of being able to work at their own pace and the affordability of our online and paper-based courses."
A week later, American School will head to Orlando for the Ignite 16 NASSP Conference, which is expected to draw secondary school principals from across the country. American School will be in booth 705 at the Gaylord Palms Resort and Convention Center in Kissimmee on February 25 from 6:15-8 p.m.; February 26 from 7:30 a.m.-12:45 p.m.; and February 27 from 9 a.m.-1 p.m.
"We've been away from the NASSP conference for several years, but decided to go back this year," Masterton said. "We think the principals we meet will enjoy our online courses and diploma programs and be excited about what we have planned for the future."
For more information on American School and its programs, visit http://www.americanschool.org or call 866-260-7221.