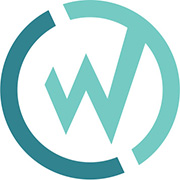 Charlottesville, VA (PRWEB) January 27, 2016
WillowTree, Inc.®, a top mobile app design and development agency, announced today that it is one of the 2016 10 Best Small and Medium Workplaces in Technology according to the global research and consulting firm Great Place to Work and Fortune Magazine.
WillowTree ranked No. 7 on the list, a ranking based on employee assessments of their experiences of the camaraderie in WillowTree's workplace, its career development, financial and non-financial rewards, and the strength of its leadership team.
"The perks and benefits the best tech companies are known for are just what outsiders looking in get dazzled by," said Chinwe Onyeagoro, a business strategy expert and EVP of U.S. Consulting at Great Place to Work. "This can be a false positive of sorts. These companies are great because they invest in trust. They stand on trust. They use trust as a competitive differentiator. They know that to be great you have to invest in better relationships--not in more things. Simply investing in this will not create a Great Place to Work."
"From day one, we have worked hard to get the smartest and most passionate folks together, and we've built an environment where people can grow professionally and ship great software, " said WillowTree's CTO and Founder, Michael Prichard. "Being included on the Best Workplaces in Technology list is a great honor, and belongs squarely to the people that make WillowTree an incredible place to work."
"The pride our team feels in WillowTree shines through in every mobile engagement we do for our clients," said CEO of WillowTree, Tobias Dengel. "WillowTree is an exciting place to be because we partner with exceptional clients to create ground-breaking solutions; whether it's working with Wyndham to re-imagine their mobile loyalty program or partnering with AOL to transform their sales process through web app design and development."
WillowTree was selected based on evaluations by over 48,000 randomly selected employees from 155 participating companies in the technology sector. Employees anonymously answered 58 questions about how frequently they experience the behaviors that create a great workplace. Companies achieving the highest overall results in their size categories were ranked based on this data. Survey results achieved a 95 percent confidence level and a margin of error of 5 percent or less. The total score for each company was determined entirely by employee feedback.
The Best Workplaces in Technology ranking is one of a series of rankings by Great Place to Work and Fortune based upon employee survey feedback from Great Place to Work certified organizations.
About WillowTree, Inc.
WillowTree, Inc. is a mobile strategy, UX design, and development company whose focus is to bridge the highest level of consumer user experience with enterprise-grade deployments and security. WillowTree is an industry leader in field solutions, media delivery, loyalty programs and payments, and connected devices and works with companies such as GE, Johnson & Johnson, Time Warner, AOL, American Express, and Harvard Business Publishing who trust WillowTree to guide and execute their mobile initiatives. We Take Mobile Personally™
WillowTree Press Contact
Angela Batten, VP of Marketing
angela.batten(at)willowtreeapps(dot)com
About Great Place to Work®
Great Place to Work® is the global authority on high-trust, high-performance workplace cultures. Through proprietary assessment tools, advisory services, and employer branding programs, including Best Companies lists and workplace reviews, Great Place to Work® provides the benchmarks, framework, and expertise needed to create, sustain, and recognize outstanding workplace cultures. Great Place to Work®'s Trust Index©, a 58-question employee survey that measures trust, is used around the world to help companies increase the levels of trust across their organizations and improve business results. Annually, Great Place to Work® produces the annual FORTUNE 100 Best Companies to Work For® list and the Great Place to Work® Best Small and Medium Workplaces list. Follow Great Place to Work® online at http://www.greatplacetowork.com and on Twitter at @GPTW_US.
Media Contact
Edward Levens (for WWT)
919-346-5531
eslevens(at)propelmg(dot)com