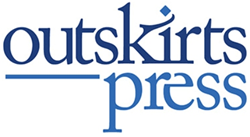 Outskirts Press, the fastest-growing full-service self-publishing and book marketing company today announced its top ten titles from December.
Denver, CO (PRWEB) January 26, 2016
Alphabetically, its ten best performing self-published books from December were:
Cool Breeze by Ganelle Gaddy Sutton
The Day I Thought That I Made a Terrible, Terrible Grade by Rosie Wiggins
Elusive Loves; Amores Esquivos by Mirtha Michelle Castro Marmol
Hang In There At Christmas by Brad Myers
How Toxic Are You? by Dr. James Martin
The Legend of the Icelandic Yule Lads by Heidi Herman
The Magic Pouch by Hank Angus
Through Their Eyes by Harshal Mehdi and Aminder Mehdi
The Ultimate Guide for Bank Directors by Catherine A. Ghiglieri and Jewell D. Hoover
What She Feels by Chidozie Osuwa
All these books, and other Outskirts Press titles, are available from all major online retailers like Amazon, Barnes & Noble, Powells, Books A Million, and others, plus conveniently from the Outskirts Press Direct bookstore at http://outskirtspress.com/bookstore for discounts ranging from 10%-55%.
About Outskirts Press, Inc.
Outskirts Press offers high-quality, full-service self-publishing and book marketing services for writers and professionals who are seeking a cost-effective, fast, and flexible way to publish and distribute their books worldwide while retaining 100% of their rights, 100% of their profits, and 100% of the creative control. http://www.outskirtspress.com.
###
Outskirts Press, Inc., 10940 S. Parker Rd - 515, Parker, Colorado 80134
http://outskirtspress.com 1-888-OP-BOOKS