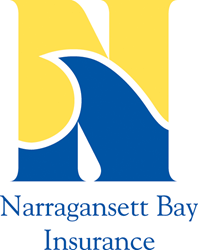 PAWTUCKET, RHODE ISLAND (PRWEB) January 26, 2016
Narragansett Bay Insurance Company ("NBIC") announced that the company has been approved by the Connecticut Department of Insurance to write property and casualty insurance in Connecticut. Committed to expanding its presence along the Eastern Seaboard, Connecticut will mark the fifth state where the company provides homeowners insurance. The company is already a leading provider of homeowners insurance in Rhode Island, Massachusetts, New York, and New Jersey.
Residents of Connecticut will soon have access to NBIC's competitively priced insurance products through a network of local independent agents. With a unique approach to homeowners insurance and a commitment to insuring homes in coastal states, NBIC will bring a new option to Connecticut homeowners.
"NBIC is thrilled to bring our coastal capacity, risk management expertise and strong service model to agents and homeowners in Connecticut," said Tim Moura, NBIC's Senior Vice President of Marketing, Agency & Client Services. "We look forward to partnering with Connecticut agents and associations to build a strong, consistent, and reliable presence in this important state."
NBIC is currently working to establish a solid base of agency partners and expects to begin writing business in the state by mid-2016.
About Narragansett Bay Insurance Company (NBIC):
Narragansett Bay Insurance Company, headquartered in Rhode Island, offers specialty insurance services and products to homeowners through an extensive network of independent agents along the Eastern Seaboard, and actively seeks to insure coastal homeowners. Demotech, an independent financial analysis and actuarial services firm that rates the financial security of property and casualty companies, maintains an "A, Exceptional" Financial Stability Rating (FSR) for NBIC. To find more information on NBIC, visit http://www.NBIC.com.
For more information contact media(at)NBIC(dot)com.