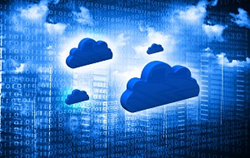 Boulder, Colo. (PRWEB) January 27, 2016
Enterprise Management Associates (EMA), a leading IT and data management research and consulting firm, today announced it will host a webinar titled "Business Intelligence and Analytics in the Cloud," featuring John Myers, managing research director of business intelligence and data warehousing at EMA, and Lyndsay Wise, research director of business intelligence and data warehousing at EMA.
The "2015 Advanced Analytics and Business Intelligence in the Cloud" study looks at how organizations are making horizontal infrastructure choices for their data management initiatives and the business drivers associated with those choices. With the ability to leverage 2014 cloud analytics data, this webinar will include two-year trends to identify changes in cloud adoption and market maturity.
Additionally, Myers and Wise will address:

The most popular use cases for cloud-based implementations based on projects reviewed in this research
Business and technical drivers for cloud adoption
Trends in use of cloud technologies and requirements, including data integration and security
The webinar is Tuesday, February 2 at 2:00 p.m. Eastern. Those who wish to attend can register at: http://research.enterprisemanagement.com/bi-analytics-in-the-cloud-webinar-2016-pr.html
About EMA
Founded in 1996, EMA is a leading industry analyst firm that specializes in providing deep insight across the full spectrum of IT and data management technologies. EMA analysts leverage a unique combination of practical experience, insight into industry best practices, and in-depth knowledge of current and planned vendor solutions to help clients achieve their goals. Learn more about EMA research, analysis, and consulting services for enterprise line of business users, IT professionals and IT vendors at http://www.enterprisemanagement.com or blogs.enterprisemanagement.com.