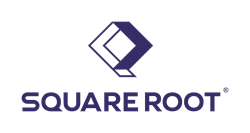 Austin, Texas (PRWEB) January 27, 2016
Fortune and Great Place to Work® have named Square Root the second Best Small Workplace for Technology in the United States. Square Root, the Austin-based leader in Store Relationship Management (SRM) software, is one of five companies from the tech hub to be named to the 2016 list.
"The technology industry is extremely competitive for the best people, but we've been able to stand out by putting our team first," said Chris Taylor, CEO of Square Root. "We believe everyone at Square Root is responsible for creating a culture that's motivating and fulfilling. By embracing a partner mentality, we're able to not only deliver great software, but also a great work environment. We're honored to be recognized by Great Place to Work along with four other inspiring Austin companies."
The Best Workplaces in Technology ranking is based on employee's own assessments of their experiences of the camaraderie in the workplace, its career development, financial and non-financial rewards and the strength of its leadership team. Winning companies were selected based on evaluations of over 48,000 randomly-selected employees from 155 participating companies in the technology industry. Thirty companies were divided into their respective size categories, and companies that achieved the highest overall results were then ranked based on data about how frequently they experience the behaviors that create a great workplace.
Square Root's dedication to culture is based on its continual focus to protect its values through initiatives that allow team members opportunities to grow and succeed. Perks at Square Root include a flexible time off policy, health and wellness programs, and frequent team activities. In 2015, the company was nationally recognized as the second Best Small Place to Work, earned placement on Fortune's list of Best Workplaces for Camaraderie, and named a Great Workplace for Women.
For a complete list of the Best Workplaces in Technology, visit:
http://reviews.greatplacetowork.com/rankings/2016-best-workplaces-for-technology
About Square Root:
Square Root, an Austin-based Software as a Service (SaaS) company, creates technology solutions that power data-driven decision making for leading automotive and retail enterprises. Built for companies with distributed retail networks, Square Root's store relationship management platform, CoEFFICIENT®, delivers actionable data insights to align organizations, increase transparency, encourage collaboration, and improve store performance. Founded in 2006, Square Root has been bootstrapped to success, and serves as a trusted partner to many of the most well-known and complex enterprises in the world.
About Great Place to Work®:
Great Place to Work® is the global authority on high-trust, high-performance workplace cultures. Through proprietary assessment tools, advisory services, and employer branding programs, including Best Companies lists and workplace reviews, Great Place to Work® provides the benchmarks, framework, and expertise needed to create, sustain, and recognize outstanding workplace cultures.
In the United States, Great Place to Work® produces the annual Fortune 100 Best Companies to Work For® list and the Great Place to Work® Best Small & Medium Workplaces list.Follow Great Place to Work® online at http://www.greatplacetowork.com and on Twitter at @GPTW_US.
About Fortune:
Fortune is a global leader in business journalism with a combined audience of more than 9 million readers in print and online. Fortune covers bold innovators, smart companies, new ideas and innovative strategies that inspire the Fortune audience to accelerate their business success. Fortune's major franchises include the Fortune 500, the 100 Best Companies to Work For, World's Most Admired Companies, 40 Under 40 and Fastest-Growing Companies. Fortune hosts a wide range of annual conferences, including Fortune Most Powerful Women, Fortune Brainstorm Tech, Fortune Brainstorm E and the Fortune Global Forum. Fortune was the first business magazine with an iPad app and has more than 1.5 million followers on Twitter. Fortune.com launched on June 1, 2014 and has seen rapid growth since launch reaching an average of over 7mm monthly unique visitors. See the latest from Fortune online at Fortune.com and on Twitter @FortuneMagazine.