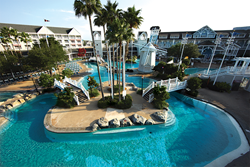 "We're looking forward to showing health care providers what SonoDepot can do for them - from equipment education to ongoing support." Floyd McAuliffe, Founder & President
St. Cloud, FL (PRWEB) January 30, 2016
SonoDepot will attend their first show of the year at AIUM's 39th Annual Advanced Ultrasound Seminar. The ultrasound sales and repair company will host exhibit booth #102 displaying state-of-the-art ultrasound equipment and educational materials.
The intense 3-day seminar begins on February 18 and concludes on February 20 at the Disney Yacht and Beach Club at DisneyWorld. The event draws physicians, sonographers, and other health care providers with excellent, clinically relevant lectures designed to illustrate the latest principles and techniques in obstetric and gynecologic ultrasound. Each course topic is up-to-date and presented by leaders in the field.
About SonoDepot
Floyd McAuliffe, Founder and President along with his brother Jack McAuliffe, CEO, are the owners of SonoDepot and trailblazers of OEM-Independent Ultrasound Support providing superior service to healthcare providers in the U.S. since 1985. SonoDepot, based in Central Florida, is an exclusive sales and service provider for the revolutionary Alpinion Ultrasound product line featuring the E-CUBE series. The company also proudly repairs, services and sells the industry's most respected brands including GE, Philips, HP, and Siemens. SonoDepot's services include ultrasound repair, transducer repair, probe evaluation and maintenance. They are retailers of both new and refurbished ultrasound systems. With a rapid 15-30 minute response time and 24/7 nationwide service, SonoDepot is keenly focused on customer service. 90% of SonoDepot's ultrasound repair clients are repeat customers who refer colleagues.