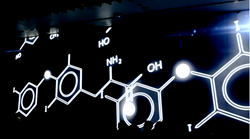 As much as possible, we like to show the entire process,
Chicago IL. (PRWEB) January 26, 2016
Chicago area 3D projection mapping company Chicago Projection Mapping is proud to announce the successful creation and distribution of a new demo example reel, showcasing new and innovative work accomplished over the past year. The demo reel features a wide variety of the projection and video mapping created by Chicago Projection Mapping, including both indoor and outdoor installations, permanent installations, and temporary installations for live events and celebrations. The sample reel shows the high quality of work accomplished--in a wide variety of venues—by the team Chicago Projection Mapping.
The new video can be viewed on The CPM YouTube Page.
The new demo video is important for creating a feel for how three-dimensional projection mapping works in a given space. The 3D mapping technology itself is relatively new and innovative, so many prospective clients don't necessarily know what is possible or what, exactly, they are looking for. The demo reel helps manifest a sense of capabilities and possibilities, so clients can visualize the energy, dynamics, and "wow-factor" of the end result. This helps explain why Chicago Projection Mapping chose to include behind-the-scenes and setup shots in the reel, something that is notable among demo presentations.
"As much as possible, we like to show the entire process," Mark Smith, founder of Chicago Projection Mapping said. "Sometimes the work is just so seamless, especially with our architectural projection mapping, that we have to peel back some of the layers so potential clients can see all of the work and skill that goes into pulling something like that off." He also states that the bulk of the demo reel focuses on the finished product and crowd reactions, something potential clients are keen to watch. The demo video also makes for entertaining viewing on its own, thanks in large part to the intricacy and variety of content on display.
As with most demo reels, the video showcases a wide variety of finished projects.
Projects as documented on this years 2016 highlight reel, show both the huge demand for 3D projection mapping, and the huge potential of the medium. Three-dimensional and 4D projection mapping is a great way to get a customer's attention in an ever-more crowded landscape, and it's a great way to make your business stand out—whether you're using projection mapping for professional conferences or business meetings, in residential settings or corporate settings. Projection mapping has the power to tap into the imagination, to get people thinking and feeling in a new way. It's an innovative, powerful technology that, as can be seen in the demo reel release by Chicago Projection Mapping, in the right hands can generate blockbuster results. To inquire about projection mapping for your project, contact Chicago Projection Mapping by email at info(at)ChicagoProjectionMapping(dot)com.
Main Chicago Offices 630.620.0000
Email us at Info(at)ChicagoProjectionMapping(dot)com
CPM capabilities
3D and 4D Video Projection Mapping Design
Temporary and Permanent Installation
Custom Interactive Design Capabilities
Consultation on All Aspects of Mapping Process
Show Design and Integration
In-House 2D and 3D Animation Team
Asset Reconfiguration for Brand Consistency
Integration with all major video and media formats
Custom Media Servers for flawless operation
Experience with all standard mapping hardware and software
Partnerships with regional and national hardware vendors
On-Site Setup, Mapping, and Event Operation
Remote access and operation for permanent installations
For more information, please visit
http://www.ChicagoProjectionMapping.com,
or call 630-620-0000.
About Chicago Projection Mapping: Based in Chicago, IL, Chicago Projection Mapping is a full service content creation and 3D projection mapping company, serving the corporate, event, meeting, and convention sectors. For more information, please visit http://www.ChicagoProjectionMapping.com, or call 630-620-0000.
For more information, please visit our website
or call 630-620-0000.