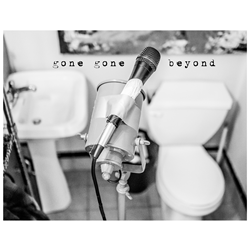 Finely crafted original songs, with lyricism and live instrumentation beaming at the forefront, deliver a tremendous debut offering
(PRWEB) January 27, 2016
Gone Gone Beyond is a new indie music project lead by David Block, aka The Human Experience and featuring Danny Musango on vocals, Paul Weinfield on guitar, and Block providing electronic production. Their 6-track self-titled debut album was released on Jan 22nd with tremendous reception from radio stations across the country and praise from critics. The music is both fresh in sound and nostalgic in feel, creating a uniquely enchanting debut album.
Flowing with luscious vocals and hypnotic rhythm, their first single "Back Swing" blends mellow indie sounds reminiscent of Sylvan Esso with captivating vocals and future-folk stylings. The second single, "Carnival" is a vaguely Bonobo style, combining soothing piano with a minimal house music beat. Altogether this EP is a heartfelt, thoughtful and uplifting album with which fans of indie rock, folk, and electronic music will connect deeply.
The band's core member, David Block, and the music he produces as The Human Experience has become a staple of the Burning Man festival and culture. Vocalist Danny Musango also servs as the frontman of Brooklyn-based band The Ludlow Thieves. Together with Paul Weinfield on guitar, Gone Gone Beyond is set to bring the deep-rooted sounds of folk and indie music into a new era where it has a place in the future-electronic genres.