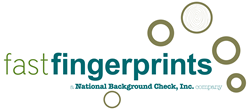 (PRWEB) January 27, 2016
FastFingerprints is opening a new livescan electronic fingerprinting location in Pickerington, Ohio on Wednesday, February 3rd, 2016. The store is located at 155 E. Columbus Street, Pickerington, Ohio 43147 (inside Arrow Security). The FastFingerprints Pickerington location will provide livescan electronic fingerprinting for Ohio BCI and FBI background checks, and fingerprint capture for FBI Channeling. Also, professionals planning to work in Florida can complete their Florida Level 2 Livescan background check (with photo capture capability) at this location. FastFingerprints Pickerington will be open Monday-Friday 9:00am–5:00pm. Appointments can be scheduled online or applicants can walk-in during normal business hours.
FastFingerprints offices in Ohio now total 20. FastFingerprints prides itself on making the fingerprinting background check process fast, easy and accurate. All of the locations throughout Ohio accept walk-ins, and mobile services are available throughout the state for groups of 25 or more. FastFingerprints also provides indefinite fingerprint storage for professionals who need to be fingerprinted regularly. When an applicant stores his or her fingerprints indefinitely, they will never have to be fingerprinted again. Upon needing a new background check, applicants call in for a registration form, fill it out, and email or fax it back to the FastFingerprints corporate office. Stored fingerprints are sent directly to the BCI for processing.
FastFingerprints' parent company, National Background Check, Inc. (NBCI), is an approved FBI Channeler. As an FBI Channeling Agency, NBCI can obtain expedited FBI background checks, complete with the FBI's seal and section chief's signature. FBI Channeling can be completed for the following reasons: Foreign residency or travel, work visa or student visa, to review or challenge information on your record, to adopt a child and personal reasons.
To learn more, visit us online at http://www.fastfingerprints.com, or contact us at 614.457.8900. Find us on Facebook, Twitter and LinkedIn.
About FastFingerprints
FastFingerprints, a division of National Background Check, Inc. (NBCI), has been a leader in the services, technology and equipment required to process state and FBI background checks via electronic fingerprinting for over 17 years. In addition to 20 locations in Ohio, 20 in Florida, 3 in Arizona, and 1 in Washington, D.C., FastFingerprints' parent company NBCI, is one of few companies in the country to be recognized by the FBI as an approved FBI Channeling agency. In that capacity, NBCI processes FBI requests for federally legislated purposes. Additional information on acquiring an FBI criminal history check for federal reasons can be found at http://www.nationalbackgroundcheck.com under the FBI Channeling tab.