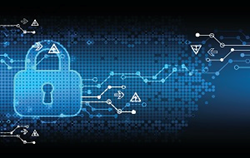 Boulder, Colo. (PRWEB) February 02, 2016
Enterprise Management Associates (EMA), a leading IT and data management research and consulting firm, today announced it will host a research webinar titled, "Ahead of RSA – Threat Detection Algorithms Make Big Data into Better Data" featuring David Monahan, research director of security and risk management at EMA, and Wade Williamson, director of product marketing at Vectra Networks.
Advanced persistent threat (APT) detection and analysis are instrumental in identifying cyber attacks that evade perimeter security and spread inside networks. However, the Big Data collected often lacks actionable, real-time information about attack behaviors, infected hosts, and the impact an active threat may have on critical business assets.
The problem is Big Data itself – it is raw and requires intense human analysis to extract anything meaningful. And unfortunately, Big Data products like SIEMs and log managers collect security data from various sources that failed to detect an attack in the first place. As a result, security teams waste precious time.
During this webinar, Monahan and Williamson will explain how threat detection algorithms can replace Big Data with better data.
The webinar is Tuesday, February 9 at 2:00 p.m. EDT. Those who wish to attend can register at: http://research.enterprisemanagement.com/threat-detection-algorithms-webinar-pr.html
About EMA
Founded in 1996, Enterprise Management Associates (EMA) is a leading industry analyst firm that specializes in providing deep insight across the full spectrum of IT and data management technologies. EMA analysts leverage a unique combination of practical experience, insight into industry best practices, and in-depth knowledge of current and planned vendor solutions to help its clients achieve their goals. Learn more about EMA research, analysis, and consulting services for enterprise line of business users, IT professionals and IT vendors at http://www.enterprisemanagement.com or blogs.enterprisemanagement.com.