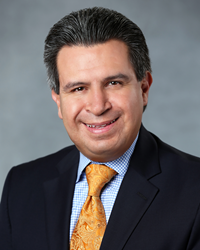 (PRWEB) January 27, 2016
Reflecting the continuous growth of its South Florida practice, Cherry Bekaert LLP ("the Firm") is pleased to announce the addition of Cristian N. Nieto as a Partner in the Firm's Fort Lauderdale office.
In this capacity, Nieto will provide guidance to domestic and international companies in regard to auditing and assurance services, and mergers and acquisitions. Experienced in working with investment funds, private and publicly traded companies, partnerships and closely held businesses, he will advise in the preparation of financial statements in accordance with U.S. generally accepted accounting principles, International Financial Reporting Standards ("IFRS") and the Public Company Accounting Oversight Board.
Throughout his public accounting career, Nieto has guided companies in the real estate, construction, financial services, retail and restaurant industries, as well as businesses within other sectors. In addition to providing accounting, business, and tax consulting services, he has assisted companies in the development of strategic plans, corporate reorganizations, debt and equity financing, mergers and acquisitions, due diligence and litigation matters.
"For nearly 20 years, Cris has established himself as a trusted financial advisor to his clients within the South Florida region," said David W. Appel, Managing Partner of Cherry Bekaert's South Florida practice. "His expertise with both U.S. and international accounting standards will help our clients expand domestically and abroad, while addressing their financial reporting concerns and business needs, and resolving any auditing issues that may arise."
Prior to his arrival at Cherry Bekaert, Nieto was a director at a South Florida-based professional services firm. He also held positions at an international firm and various-sized regional firms with regard to managing audits and consulting engagements.
Nieto received a Bachelor of Science degree in Finance at the University of Florida. He is a member of the American Institute of Certified Public Accountants and Florida Institute of Certified Public Accountants ("FICPA"). Nieto is also active in professional and community organizations around the South Florida region, serving on the Board of Directors for both the FICPA's Miami Downtown Chapter and the Friends of Miami-Dade Public Library organization.
About Cherry Bekaert LLP
As a nationally recognized, growth-oriented firm, Cherry Bekaert has the resources to take your business as far as you want to go. The Firm's industry specialists already know your marketplace, so they can help you make the most of emerging opportunities while minimizing compliance headaches. With their down-to-earth style and wealth of practical advice, you will find Cherry Bekaert an indispensable part of your team.
Ranked among the largest accounting firms in the country, Cherry Bekaert specializes in offering solutions that impact their clients' ability to grow. For more than 65 years, global corporations, private businesses, government entities, nonprofits, emerging firms and successful individuals have relied on Cherry Bekaert to guide them forward as their growth partner.
Cherry Bekaert LLP is an independent member of Baker Tilly International. Baker Tilly International is the world's 8th largest accountancy and business advisory network by combined fee income of its independent members. Baker Tilly International member firms specialize in providing accountancy and business advisory services to entrepreneurial, growing businesses and mid-market listed corporates worldwide. | cbh.com