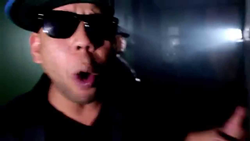 Cleveland, OH (PRWEB) January 26, 2016
Today Coast 2 Coast Mixtapes announces the release of "I'm Coming", the latest music video from Cleveland Hip-Hop artist J Dub. The video can currently be viewed in its entirety at the Coast 2 Coast Mixtapes website.
J Dub is currently seeking press opportunities, interviews, features, and more. He can be reached through his official Twitter page.
About J Dub: J Dub delivers motivational Hip-Hop and still maintains a street/club feel with this track and his music. With profanity free lyrics, J Dub is able to get his point across and appeal to a mass audience of music lovers from all walks of life. For more music by J Dub, visit the official Quest international Music website.