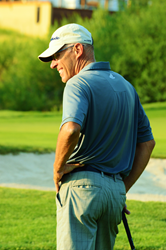 Jim's breadth of experience as a teacher, player and event planner, provide a unique combination for unparalleled event experiences.
Boise, Idaho (PRWEB) January 27, 2016
Boise based corporate event company, TMN Events, is happy to announce their partnership with Jim Empey, PGA who will be their Golf Director, thereby expanding TMN's golf event capabilities, worldwide. Empey is currently the "Top Ranked Golf Instructor in Idaho", according to Golf Digest Magazine, and he has taught at Quail Hollow Golf Course in Boise, since 1999.
"I'm thrilled to be a member of the TMN team and I look forward to helping create the best golf related events possible. We work with the top resorts in America… Pebble Beach, Pinehurst and Whistling Straits, among others. And internationally, we have relationships with St. Andrews and Gleneagles in the UK, as well as other great golf facilities around the world. I'm excited about helping our clients go wherever they choose and have memorable and rewarding experiences," said Empty.
"TMN has a proven track record in the corporate world and I'm very happy to be able to contribute to that legacy. My background lends itself to the Event Business and this will be a fun challenge…to provide a lasting golf experience that compliments whatever sort of event our client wants."
"TMN Events has been working with Jim for several years now and values the expertise and quality service that he brings to our Team," explains Scott Winegar, President of TMN Events."Jim has become a key part of our success, and we are excited about the endless opportunities that our clients will experience on and off the golf course."
Empey is a 5 Time "Teacher of the Year" in the Rocky Mountain Section, PGA and is a 3 Time "Player of the Year", as well. Early in his career he worked at notable private clubs in Southern California, Sherwood CC and Riviera CC, and was the Head Coach of the Men's Golf Team at the University of Southern California.