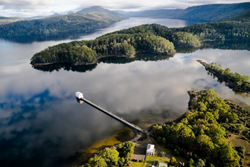 (PRWEB) January 27, 2016
From renovated schoolhouses to historic churches and every chic hotel and cool warehouse in between, online celebration guide, The Venue Report has scoured the globe to compile its expert list of the 100 best new and soon-to-open venues for celebrating, gathering and getting away in 2016. Just in time for the peak of engagement season, these venues will serve as the backdrop to unforgettable events and special occasions in destinations around the globe.
"We're excited to share our list of the hottest new venues for 2016," said The Venue Report co-founder, Cortnie Purdy Fausner. "It's our job to help celebrators find the perfect place to host the most special gatherings in their lives and we take that responsibility very seriously! We've compiled 100 that we think will be the most unique and stylish of the year."
Among some of the 100 venues included in this year's list are:
Freehand - Los Angeles, CA
While not quite open just yet, Freehand will bring the latest trend of "posh'tels" to Los Angeles – joining the ranks of its brethren in Miami and Chicago. Created and curated for adventurers around the world who now don't need to chose between awesome accommodations and unique experiences.
Arrive - Palm Springs, CA
Arrive is the newest beautiful boutique hotel coming to southern California's desert oasis, Palm Springs. The new 32-room boutique hotel will come complete with wine-and-juice spot, whiskey-and-sushi bar and even a craft ice cream shop.
Pumphouse Point - Lake Saint Clair, Tasmania
The world's most spectacular aisle in the middle of Australia's deepest lake leads to an intimate, unforgettable gathering space. Just opened last year, every point of view is perfectly picturesque at Pumphouse Point. This all-but-forgotten structure from Australia's bygone industrial era has become a luxury boutique hotel offering 360-degree views of unspoiled wilderness.
Whitehall - Annapolis, MD
Whitehall is the oldest "new" venue on the list. In fact, it dates back to pre-American Revolution and has over 100 acres on the Chesapeake Bay shoreline. But just recently, this spectacular National Historic Landmark hotspot started to accept a limited number of events per year.
21c Museum Hotel - Durham, NC
21c Museum Hotels select their hotel spaces around the specific art they want to showcase. Not much for event DIY? Not needed in these light and art-filled spaces, adding a lot of beauty to this bustling business hub.
Prospect House - Hill Country, Texas
Striking modern architecture set against a native, Texas landscape is the perfect juxtaposition for a gorgeous event venue. There are multiple indoor and outdoor venue options and configurations to chose from for any chic celebration.
El Blok - Vieques, Puerto Rico
The tiny Puerto Rican island of Vieques makes the perfect destination for a soiree stop. Why? Flock to El Blok - a nod to 1950's Tropical Modernism, with 22 rooms to choose from also home to what has been called "the world's most fun restaurant" (of the same name) by Food & Wine Magazine.
Ritz Paris - Paris, France
Re-opened in 2015, the level of detail at this luxurious Paris outpost of opulence is exactly as one would expect – completely astounding. With 15 signature suites, including the iconic Coco Chanel suite and the largest pool in Paris – it's setting the stage for some utterly magnifique affairs. The original furniture was kept, but painstakingly restored stich by stitch – and with the addition of the first Chanel spa in the world, this is sure to be one spectacular soiree spot.
The Katamama - Bali, Indonesia
Opening in March 2016, the hotly-anticipated The Katamama is billed as a cultural story cloaked in a chic and contemporary hotel with an Indonesian artisan's spirit. A true paradise destination for life's most special events.
The Beekman – New York, NY
Located within the center of Lower Manhattan, an architectural gem is in the process of being re-imagined. With the design of Martin Brudnizki and the culinary cachet of restaurateur and chef Tom Colicchio, it will no doubt be one of New York City's premier event locations.
The Venue Report is the leading digital media source for finding the perfect venue for celebrating life's special occasions in communities around the globe. Its team of reporters and event planning experts report on thousands of venues per year, picking those that are most beautiful, unique and off-the-beaten-path to feature in its highly-curated directory. The Venue Report also produces weekly round-up lists for ideas of where to celebrate special events including the best brunches around the globe, beautiful bachelorette party locales, birthday bucket list bashes and gorgeous group getaway locales.
To see The Venue Report's full list of the best new venues for 2016, visit http://www.venuereport.com/roundups/100-hottest-new-hotel-venue-openings .
###