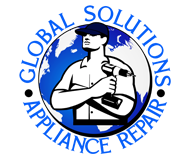 The Magic starts this April at Fantasy Forest as each weekend will have free live family entertainment.
Woodhaven, N.Y. (PRWEB) January 28, 2016
CW3 Web Hosting announced today that it has entered into an agreement with Fantasy Forest at the Flushing Meadows Carousel to promote the amusement park's special entertainment weekends. The first special entertainment weekend will be "Magic at Fantasy Forest" on April 23rd, sponsored by Global Solutions Appliance Repair and featuring Omar Olusion. CW3 Web Hosting will provide sponsors for each special "Magic at Fantasy Forest" event.
Known as Queens' only amusement park, Fantasy Forest at the Flushing Meadows Carousel features an exciting mix of rides and attractions for children between the ages of 3-10 and their parents. There is no entrance fee. Guests only pay for the attractions they ride and the games they play. Fantasy Forest is known as "the happiest corner of Flushing Meadows-Corona Park." The site offers the world-famous carousel that was featured at the 1964-1965 World's Fair, that is over 100 years old, as well as other child-friendly rides including the Corona Cobra Coaster, Queens only roller coaster, the Fantasy Frog Hopper, a hopping free fall ride, and the Corona Choo-Choo a family friend train ride. Games include Rising Waters, a water gun race game, and Basketball Shootout. Fantasy Forest is located at 53-51 111th Street, Corona NY, across from the Queens Zoo.
Omar Olusion, the entertainer sponsored by Global Solutions Appliance Repair at Fantasy Forest, is a professional magician, based in Queens, who has been entertaining children, families and corporate audiences for nearly two decades. Along with airbrushing and drawing Omar began practicing the art of Magic at age of 12. By age 15, he was making a living performing magic shows. For five years, he hosted Cosmic Bowling at Brunswick Woodhaven lanes. In addition to parties and corporate events, Omar performs at many comedy clubs around New York City. He performs on stage, in stroll around and close up acts.
CW3 Web Hosting is a business-focused, full-service web hosting and web design firm located in Woodhaven, Queens. The company offers a range of web and email hosting packages for small business and corporate clients. They also provide domain services, search engine optimization, Social Media maintenance, website maintenance and Secure Socket Layer SSL certificates. For more information, visit http://cw3host.com.
Global Solutions Appliance Repair is one of the top appliance repair service providers in the greater New York area. Based in Queens, the company serves customers throughout the five boroughs and parts of Nassau County.
Global Solutions Appliance Repair is located at 147-40 78th Ave. Flushing N.Y. 11367. For more information about Global Solutions Appliance Repair, visit http://gsappliancerepairinc.com.