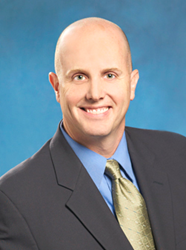 Zaloni has been on an upward trajectory and it is a great time to join the team. I look forward to the challenge of bringing new products to market in this dynamic marketspace ~Scott Gidley
Durham, NC (PRWEB) January 27, 2016
Zaloni, a leading provider of Hadoop enterprise data lake management solutions, continues to expand its leadership team with the appointment of Scott Gidley as Vice President, Product Management. Gidley brings nearly 20 years of experience within the data management space. Most recently, Gidley served as senior director of product management at SAS where he was responsible for data quality, data integration, and master data management solutions. Prior to SAS, he was the CTO and co-founder of DataFlux Corporation, an early market leader in data quality and data management technologies.
Gidley's proven experience in bringing industry-leading products from concept to production will allow Zaloni to continue to rapidly expand its product offerings. His technology vision and execution strategy will be of significant value to Zaloni customers. "Zaloni has been on an upward trajectory and it is a great time to join the team. I look forward to the challenge of bringing new products to market in this dynamic marketspace," said Gidley.
Ben Sharma, CEO of Zaloni added, "This role is critical in supporting the company's aggressive growth plans, including expansion of our product offerings. Scott's expertise in our industry and his innovative product design and management capabilities will enable us to provide stellar solutions for customers. I am thrilled that Scott is joining the team and confident that he will play a significant role in our growth going forward. We view this appointment as evidence of our commitment to develop leading-edge platforms and products for comprehensive, end-to-end big data management."
Additional Resources:
Bedrock Product Information: http://www.zaloni.com/product/bedrock
Mica Product Information: http://www.zaloni.com/product/mica
White papers, webinars and analyst reports: http://blog.zaloni.com/resources
About Zaloni
Zaloni is a leading provider of enterprise data management solutions. Its software, Bedrock and Mica, enable customers to gain competitive advantage through organized, actionable Hadoop data lakes. Serving the Fortune 500, Zaloni has helped its customers build production implementations that solve today's most complex big data analytic challenges.
For additional information, please visit us at zaloni.com
Follow @zaloni on Twitter