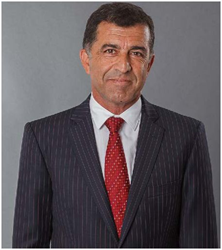 "This idea that you can become an expert in less than 60 seconds is not realistic."
Novato, CA (PRWEB) January 27, 2016
In a live published blog issued today on MyHopscotch.com's website, Founder and CEO, Ali Omoomy said car-buying services must be transparent and not provide a false sense of security to consumers. The blog can be found at https://myhopscotch.com/2016/01/27/always-negotiation-buy-car/
Omoomy, who himself is veteran of the auto-industry having owned a successful car dealership in Novato, California for thirty years, sold his business and recently created MyHopscotch.com to help educate and advocate for people looking to buy a car.
MyHopscotch.com is a service that asks for a set-fee from the consumer and works independently for that consumer. The company maintains that it does not accept any compensation, sponsorship or funding of any kind from car-dealerships or auto-manufacturers. Consumer fees start at $199 and range to $475 depending on the level of service the client requires, priding itself on transparency and consumer advocacy.
In today's blog, Omoomy pointed out that it is not possible for a car-buying service to provide information to the consumer which is intended to help them while at the same time that service gets paid by the very people who they claim to be protecting the buyers from.
Omoomy explained that complete transparency is required in addition to a willingness to negotiate with dealerships in a fair and ethical way.
He added "This idea that you can become an expert in less than 60 seconds is not realistic. Negotiating requires a combination of experience and skill that takes professionals a lifetime to acquire," said Omoomy.
MyHopscotch.com is a dedicated group of former automotive industry professionals led by one of the most accomplished car dealers in the country, Ali Omoomy. The goal of MyHopscotch.com is simple: to level the car-buying playing field, by offering best in class expertise on the "best way to buy a car" in an open and transparent way that puts the consumer in the best position to save thousands of dollars on their next car purchase.