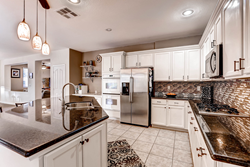 We're thrilled to be able to offer our agents this advantage.
Denver, Colorado (PRWEB) February 01, 2016
Virtuance, one of the nation's leading real estate photography providers, has been selected by Wardley Real Estate as the preferred provider for real estate photography and virtual tour services for all its agents.
Wardley is one of the largest and most successful brokerages in Greater Las Vegas with 250 agents, a strong commitment to making clients the first priority, and to fulfilling its motto that "Wardley Real Estate is 'Positively the Best Decision in Real Estate'."
"Virtuance is a natural partner for us," says Broker/Owner Jeff Sommers of Wardley Real Estate. "We share the same core values, Virtuance images are stunning and proven to result in more listings, more showings and faster sales. We're thrilled to be able to offer our agents this advantage."
Virtuance is offering Wardley agents 25-35 HDReal® Images and a virtual tour for each one of their listings.
"Wardley Real Estate is an icon in the industry, with decades of experience in the Southwest, and relationships with many of the most successful broker/owners across the country," says Jeff Corn, Virtuance's co-founder and CEO. "We're excited to be working so closely with the entire Wardley team."
Virtuance is the only real estate photography solution that combines the art of beautiful photography with the science of cutting-edge marketing technology. The result is increased traffic to Virtuance clients' listings, leading to more showings and faster sales.
Virtuance currently offers HDReal® photography and marketing services in 12 major U.S. metropolitan areas, with plans to continue its expansion into new markets across the country.
About Virtuance
Based in Denver, Virtuance was founded in 2010 and is one of the fastest growing real estate photography companies in the world. Virtuance is the creator of HDReal®, an award winning proprietary imaging system designed specifically to market real estate. Using artificially intelligent automated algorithms and highly trained HDReal®-certified photographers, Virtuance produces real estate marketing images that are proven to drive online traffic and result in conversions through more inquiries and property showings. Virtuance supports the HDReal® system with a comprehensive array of marketing tools and platforms.