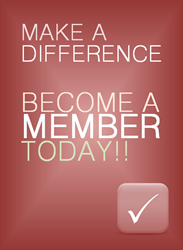 I am proud of the LTPI teams that worked on preparing the first versions of the LTPI Audio and Self-Collection materials. We've come a long way in a short period of time.
New York, NY (PRWEB) January 27, 2016
The members of the Legal Technology Professionals Institute (LTPI) have created and approved two new projects, Audio Production and Self Collection as part of their mission to develop standards for eDiscovery and legal technology.
The Audio Production Model project was identified as a high priority due to the increasing need to produce audio. More and more decisions are being captured via audio and there is a greater dependency upon mobile technology. The market is moving quickly around mobile technology and LTPI felt it was important to get ahead of the curve.
The Audio Production Model is designed as an educational resource in connection with producing electronically stored audio information. This is the first model of its kind for the legal industry and was produced in conjunction with some of the market's leading technology providers, without specific reference to their specialties. As such, it is vendor neutral (as are all LTPI projects).
In addition to an overview of audio discovery core concepts, this document contains two models – one being a model for Discovery of Sound Recordings and the other being the Model Request for Production, both freely available for your use.
As more and more corporations are collecting data themselves, LTPI recognized the incredible risks that came with that self collection and the group focused on a document that would provide these corporations advice from the trenches.
Collecting data is central to any form of investigation, and an integral part of the litigation/dispute process. Too often companies dispatch this task to junior staff who typically lack the awareness of the processes that should be followed, or worse still, directly to custodians. Either of those scenarios suffers the same issue – a lack of appropriate knowledge of the necessary process to ensure defensibility, repeatability, and integrity of the data. Failure to follow these now-expected legal collection processes can lead to charges of spoliation, or worse, sanctions. The checklist that emerged was a simple low cost strategy that can be followed by any entity, large or small.
"We are looking for a diversity of participants in these projects," said Quin Gregor, Board of Directors, Chair of Programs Committee at LTPI. "In addition to legal technology professionals who are involved on a daily basis in eDiscovery, we are encouraging technology and service providers, to support and volunteer their expertise to help develop these new standards."
"I am proud of the LTPI teams that worked on preparing the first versions of the LTPI Audio and Self-Collection materials.  We've come a long way in a short period of time, and I look forward to continuing our upward trajectory of developing standards, guidelines and related materials for the benefit of the industry."
LTPI has actively developed five projects over the last six months and they have a number of additional projects planned for 2016. The Audio Production and Self Collection projects are available on the LTPI website for public comment and LTPI urges legal technology professionals to comment on these and other available projects. Anyone interested in volunteering their expertise and knowledge for one of the upcoming projects is encouraged to join LTPI or contact programs(at)legaltechpi(dot)org.
LTPI will also be hosting an open house during LegalTech New York on Wednesday, February 3, 2016 and encourages the legal technology community to stop in for refreshments and learn more about LTPI. Guests can learn more and register at https://www.legaltechpi.org/event-2142076. In addition, LTPI members can be found throughout the week at the Hilton outside of the Concourse B meeting rooms at the New York Hilton.
About LTPI
Legal Technology Professional Institute (http://www.legaltechpi.org) is a non-profit legal association for legal practitioners who are involved in eDiscovery, investigations and information governance. Supporters of the initiative include the world's leading law firms, corporations, enterprise software companies and litigation support providers. http://www.legaltechpi.org