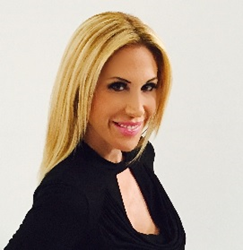 (PRWEB) January 27, 2016
Samantha Sackler Productions was founded in 1996 by Chief Executive Officer Samantha Sackler. The company strives to be innovative while keeping the client's vision and budget in mind. They handle all aspects of an event in house including budget management, location scouting, design, layout, 3D renderings, graphic design, rentals, scenic builds, lighting, sound, catering, invitations, seating, staffing, show calling, event performances, and onsite production.
Samantha Sackler Productions has a well-established track record of successful event and production work which includes: film premieres, product launches, private parties, celebrity weddings, fundraisers and fashion shows. Some of our notable projects include: DreamWorks Animation's Kung Fu Panda 3 premiere, 20th Century Fox's X-Men: Days of Future Past premiere, Warner Bros.' The Great Gatsby premiere, adidas store launch events, Maxim Hot 100 events, Speedo product launches for The Olympics. The event roster also includes production of many philanthropic and charitable events for multiple nonprofit charities raising millions of dollars for worthwhile causes nationally.
"I am incredibly proud of our team and the outstanding twenty-year track record of memorable events. We built an in house event production team dedicated to sports, entertainment and social events. You will never see a "cookie cutter" event from our team. We strive to break the mold and create environments that make lasting memories." said, Samantha Sackler, CEO.
It has been an incredible history but we are focused on our future and continued expansion.
In celebration of embarking on its third decade of business, Samantha Sackler Productions has unveiled a new website. The site reflects the company's strategic direction as well as the extensive history of events. (http://www.samanthasackler.com).
About Samantha Sackler Productions
Samantha Sackler Productions is a full-service event production company offering the in-depth expertise needed to create the perfect event. We've produced over 1,000 events. We offer a wide range of services and manage all aspects of any event from concept to execution. Our client roster encompasses the fields of entertainment, weddings, fashion, non-profit, hospitality, automotive, music and sports. Our company is here to provide the most memorable experience, and the best event production service for our clients. With out-of-the-box design concepts and ideas, Samantha Sackler Productions will customize your event to perfection. We are dedicated to bringing your vision to life; wherever your imagination takes you, our design team can turn your concept into reality.