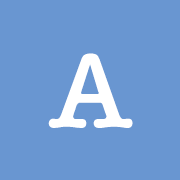 (PRWEB) February 02, 2016
For over three years, Atar Life has been providing a platform that caters to its writers as well as its readers. Covering subjects ranging from popular culture to in-depth historical analysis to political discourse, the site's personalized news feed allows readers to customize what they view. And users have shown their appreciation of site, to the tune of over 1,000 Facebook likes and over 7,000 Pinterest followers.
Unlike other online resources for research and information, Atar Life puts as much emphasis on valuing its writers as it does its readers. An inclusive destination for writing of all kinds, the website's articles are complete essays and are not limited by restrictive word counts or narrow topic selections. Atar Life writers have a reputation for deep knowledge and academic appreciation of their topics. And every article written is reviewed by the website's highly-qualified editorial board, which reviews not just for grammar, but for uniqueness of subject and content.
"Once an author is approved," said founder Edan Ben-Atar, "the articles will be up to our high standards." Each potential author is reviewed intensely to ensure that he or she will consistently provide content that is not only accurate and compelling, but new and different.
Similar to Facebook, Netflix, and other user experience-shaped outlets, the users' interaction with articles guide what they are provided with. "We can emphasize the articles based on the user's experience once registered," Ben-Atar said. "Similar to how Facebook works, we help provide you with a feed that's more relevant to you. The more you like, follow, unfollow, etc., the more your feed will become tailored to YOU."
In addition to the site's similarity to Facebook, it also gives Pinterest users the type of experience they enjoy and are accustomed to, as essays are displayed on the user's feed as snapshots of the article, each one including an image, headline, the first few sentences, and its author.
Atar Life provides its users with just enough similarity to the other media outlets they know and love to drive an easy-to-learn and enjoyable user experience, with the added benefit of unique, relevant content that they won't find anywhere else.
About Atar Life
Atar Life values its readers as much as its writers. The website is focused on providing a source for informative, entertaining material for its readers, and a dynamic and prestigious destination for writers.
Atar Life provides a place on the Internet for writers and readers to come together and discuss some of the most important issues of the day. It emphasizes providing readers with knowledge and experience and offering contributors a highly visible platform for their writing, all in a simple, easy to view format allowing the words and thoughts of contributors to receive the maximum exposure.