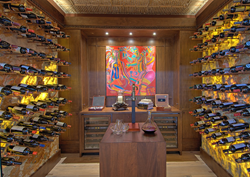 Expectations are set for delivery of residences in 2017.
(PRWEB) January 28, 2016
To properly describe the grandeur of the landscape and the extraordinary potential of the Bocana site, we needed to find a name that would describe both its beauty and nobility. We felt that we needed to honor the first indigenous civilizations that inhabited the area and discovered that the northern Pacific coast was inhabited from Nicaragua to Costa Rica by the Chorotegas people.
For our most grandiose view we chose the Chorotegas word, Nimbu, meaning water and rain – the essence of all life and abundance, which ultimately became synonymous with the concept of luck.
"It's remarkable to be associated with a developer who allows me the freedom and the finances to enact my vision of not only the structures themselves, but that the interior design shares my vision. I have the luxury of using the same amazing resources and material that I put into 10 million dollar homes…nothing but the best for the future owners of Punta Bocana.
I also am working with the current owners in the design of each individual living space. Our owners have specific ideas of what they want in a luxury environment. Personalizing their every needs is a rare and special opportunity the developer is giving me…very special indeed!
The difference between a 'custom home' and a 'personalized custom home' is night and day. It's like the difference between a nice brand-name suit and a bespoke garment. Architecture and interior designs are just a part of my interest. Ambient or mood lighting is my passion. And it's based on the owner's desires for a totally relaxed experience.
The designs of the interior spaces have a particular focus for me as my personal interest is to create a unique atmosphere of Costa Rican nature for the future owners and residents of Nimbu. The living experience should be a daily reminder of what they have achieved to have earned the pleasure of existing in an environment surrounded by spectacular views and an internal architecture that blends with the surrounding elements while still remaining contemporary.
I am certain that Nimbu at Punta Bocana will be one of my finest works!"
Nimbu is a 10 acre development situated on 200 acres of pristine Costa Rican forest, consisting of a total of 6 buildings (42 residences) and 6 custom villas. The limited inventory provides a luxurious, private, and boutique atmosphere with interior square footage ranging from 2,000 to 5000 and villas from 4,000 to 7,000. Prices range from $800,000 to $6 million.
For more information on our limited inventory: info(at)puntabocana(dot)com