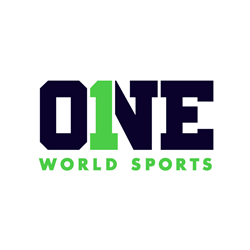 "With these new agreements, ONE World Sports now has a greatly strengthened footprint along many of the largest Eastern states, as well as a newly established presence throughout Alaska," said Randy Brown, ONE World Sports EVP, Distribution."
Stamford, CT (PRWEB) January 27, 2016
ONE World Sports, America's Network for Global Sports, announced today an expansion of its distribution with three new affiliate partners – New Jersey-based Service Electric Broadband Cable, Pennsylvania-based Hotwire Communications and Alaska-based GCI. ONE World Sports also announced the completion of the authentication process for current affiliate, RCN.
The multiyear, multiplatform agreements will provide 2,600 hours annually of exclusive, high-quality, live sporting events from around the globe to additional viewers in New Jersey, Florida, Georgia, North Carolina, Virginia and West Virginia -- where the network is already offered by distributors including Verizon Fios, Cablevision, Charter, Atlantic Broadband and Shentel. With the addition of GCI, cable subscribers in Alaska will now have access to ONE World Sports content. Among major metro DMAs, the addition of Hotwire expands the ONE World Sports presence in Atlanta, Miami and Raleigh-Durham. Subscribers to RCN can now access ONE World Sports programming via TV Everywhere as well as the network's Watch ONE World Sports app.
These newest affiliations were enabled under ONE World Sports' January 2015 agreement with the National Cable Television Cooperative (NCTC).
"With these new carriage agreements, ONE World Sports now has a greatly strengthened footprint along many of the largest Eastern states, as well as a newly established presence throughout Alaska," said Randy Brown, ONE World Sports Executive Vice President, Distribution. "As a result, more viewers in New Jersey will be able to follow NASL Champion New York Cosmos while Florida soccer fans will be able to see the NASL's Fort Lauderdale Strikers and Tampa Bay Rowdies. Similarly, hockey lovers in Alaska can view our exclusive coverage of the Kontinental Hockey League and the Champions Hockey League - there is so much content to offer to so many more interested viewers."
GCI is the largest Alaska-based and -operated, integrated telecommunications provider, offering wireless, voice, data and video services statewide. Since 1979, GCI has invested over $3 billion to bring the latest telecommunication technologies to Alaska, reflecting GCI's ongoing commitment to the innovation Alaska needs to support industry, education, health care, job growth and livability for today and the future.
The ownership of Hotwire Communications has been providing telecommunications services since 1985 and Hotwire has been providing fiber based telecommunications services since 2005. Through its Fision® Home, Work, Stay, U, and Encore brands it provides advanced, customized, fiber optic telecommunications services for residential, commercial, hospitality and campus environments.
Service Electric Broadband Cable of New Jersey, based in Sparta, N.J., is a private, family owned cable television business serving approximately 30,000 subscribers throughout Sussex and Warren Counties and Jefferson Township, New Jersey. Its parent company, Service Electric Cable TV, Inc., which, through its two other units Service Electric Cable TV & Communication and Service Electric Cablevision serves other parts of western New Jersey as well as eastern Pennsylvania, was founded in 1948 by cable TV pioneer John Walson.
RCN Telecom Services, LLC provides industry-leading high-speed Internet, all-digital TV and phone services for residential, small/medium and Enterprise business customers. PC Magazine's Readers' Choice Award named RCN one of the winners for best ISPs in 2013 and 2015 – RCN was rated highest in overall satisfaction. RCN is YouTube HD Verified, earning the company the highest-ranking Google offers. RCN's primary service areas include Boston, Chicago, Lehigh Valley (PA), New York City, Philadelphia and Washington, D.C.
About ONE World Sports
ONE World Sports is America's Network for Global Sports, producing best-in-class, captivating live sports content from around the world. With multi-platform capabilities and superior production quality, ONE World Sports is one of the fastest growing independent sports networks available throughout the United States. Currently available to more than 30 million homes nationally on cable, telco and satellite, ONE World Sports delivers live and exclusive coverage of some of America's most popular sports played professionally outside the USA -- basketball, baseball, golf and ice hockey -- plus sporting events with the largest global followings, including soccer and cricket. ONE World Sports is distributed through Verizon Fios, go90, DISH Network, Charter Communications, SONY PlayStation Vue, Cablevision's Optimum TV, Mediacom Communications, Google Fiber, Suddenlink, RCN and a growing number of systems through the NCTC. In addition, the network's mobile app, Watch ONE World Sports, features a live stream of the network for authenticated subscribers and on-demand content for all users. More information on ONE World Sports and its availability in particular markets can be found at http://www.oneworldsports.com or consumers can call their television distributor. Watch ONE World Sports is available in the Apple and the Google Play stores.
Contact:
Rachel Gary, ONE World Sports, 201-615-9629, rgary(at)oneworldsports(dot)com
Tom Campo, Campo Communications, LLC, 646-202-2557 / Tom(at)CampoComm(dot)com