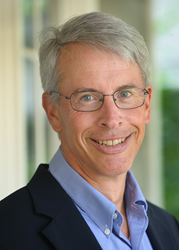 Kansas City, Mo. (PRWEB) January 28, 2016
It began with this one question: Why are boys falling behind in school?
That was a topic that journalist Richard Whitmire covered frequently as an editorial writer at USA Today. It led him to pen his first book, "Why Boys Fail: Saving Our Sons from an Education System that's Leaving Them Behind." Four books and countless articles, blogs and tweets later, Whitmire has built a national following for his in-depth and often thought-provoking examinations of the American education system.
Now, Whitmire joins the Ewing Marion Kauffman Foundation as a senior fellow, where he'll continue to work as an author and journalist, traveling across the country, observing and interviewing administrators, teachers and students to discover the newest and best practices in education and to share his thoughts on what's working—and what's not.
"Richard is a highly respected writer in the education world, and we're honored to have him join the Foundation as a senior fellow," said Aaron North, vice president of Education at the Kauffman Foundation. "We look forward to learning from him, along with his national audience."
Whitmire has spent the last year as an Emerson Collective fellow. His recent coverage has focused on the success of proven charter school models, charter-district partnerships and a California-based charter school district that recently received a boost from Facebook's code team to help create a new personalized learning software program. His opinion pieces have been published by USA Today, the Seventy Four, the New York Daily News, the Washington Post, Real Clear Education and Slate. He also publishes on his own website, richardwhitmire.com, and on Twitter @richardwhitmir. Whitmire will also contribute to the Kauffman Foundation's new education blog, EDinsight.
"The Kauffman Foundation shares my interest in the role innovation plays in revitalizing urban school systems and communities, and I look forward to contributing to the Foundation as a senior fellow," said Whitmire.
About the Kauffman Foundation
The Ewing Marion Kauffman Foundation is a private, nonpartisan foundation that aims to foster economic independence by advancing educational achievement and entrepreneurial success. Founded by late entrepreneur and philanthropist Ewing Marion Kauffman, the Foundation is based in Kansas City, Mo., and has approximately $2 billion in assets. For more information, visit http://www.kauffman.org, and follow the Foundation on Twitter and Facebook.