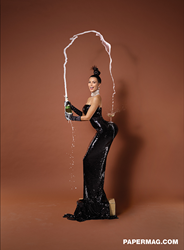 They said it couldn't be done under local anesthesia, but that just didn't make sense to me.
(PRWEB) January 28, 2016
The Brazilian Butt Lift procedure has become very popular as more and more celebrities show off their larger than average backside. Kim Kardashian, Nicki Minaj and J-Lo seem the be the major inspiration for the increased popularity of this procedure. These women with their sexy voluptuous curves are influencing a whole generation of women seeking safer and more affordable means for a larger buttocks.
Trevor Schmidt PA-C, has performed over 15,000 liposuction procedures and hundreds of Brazilian Butt Lifts in the recent years. He performs all of his procedures exclusively under local anesthesia, including the Brazilian butt. Although his peers said it couldn't be done, Schmidt forged ahead to develop techniques to perform the procedure exclusively under local anesthesia alone.
"I developed the technique about 3 years ago and have been working hard to perfect my routines to get consistent results," says Schmidt. "After hundreds of these procedures we've had very consistently good results that last."
The Brazilian butt lift, also known as Fat Transfer to the Butt, is essentially the removal of fat from an unwanted area, then placed into the buttocks area. The results are a natural looking and feeling enlargement to the butt. With liposuction, the butt can be carved out and redefined for a more desirable shape. The addition of fat to the area creates a bigger contrast with a smaller waste and bigger butt.
"They said it couldn't be done under local anesthesia, but that just didn't make sense to me," says Schmidt. "I get great anesthesia with local and I knew that I could do the fat transfer with local as well. Others say it can't be done, simply because they heard that from someone else, and I refuse to follow the pack."
Schmidt has always performed this procedure under local anesthesia and has never felt there was a need for general anesthesia. His patients have appreciated comparable results and the patient satisfaction for this procedure is nearly 92%. The procedure has been very well tolerated by the vast majority of patients.
Many surgeons don't recommend the Brazilian Butt Lift under local anesthesia simply because that is what they have been told. Most have never questioned it and choose to follow blindly. Most doctors will continue to use the techniques that they've been trained on and feel most comfortable performing. Unfortunately, those techniques may not be the most current or in the best interests of the patient.
"Every surgeon I speak to about this says it can't be done under local anesthesia," says Schmidt. "I just smile with the knowledge that I've achieved great results in a way that many didn't believe was possible. The patients are excited that they can get what they want at a lower price while eliminating most of the risks."
The Brazilian butt lift is a fantastic alternative to implant surgery. The scars are almost nonexistent and the results are much more natural looking and feeling. Since the fat comes from the same patient, there is virtually no risk of rejection. With almost no proof that the procedure was performed, the secret can be kept safe.
The advantages of performing the fat transfer under local anesthesia include increased safety, quicker recovery, more cost effective, and excellent results. General anesthesia tends to carry the bulk of the risks when considering any surgery so it is a big deal to eliminate those risks completely. Since the procedure is so much safer, it can be done in the office setting, to eliminate the cost of a hospital operating room.
About MyShape Lipo
MyShape Lipo is a liposuction specialty clinic located in Las Vegas, NV and they have attracted patients from around the world to take advantage of their affordable rates and extensive experience. Trevor Schmidt PA-C the owner and liposuction specialist, has performed over 15,000 liposuction procedures on all shapes and sizes of men and women. They offer complimentary Body Shape Analysis' in person for locals or over the phone with pictures for those out of state. To schedule a consultation, call now, 702-818-5476 or visit them online at http://www.MyShapeLipo.com.