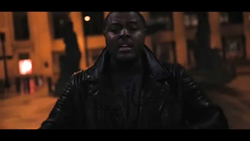 Chicago, IL (PRWEB) January 27, 2016
Today Coast 2 Coast Mixtapes announces the release of "Tell Me", the latest music video by Chicago hip-hop artist Dray'Soul. The video can currently be viewed in its entirety at the Coast 2 Coast Mixtapes website.
Dray'Soul is currently seeking press opportunities, interviews, features, and more. He can be reached through his official Twitter page.
About Dray'Soul: Meet Deondre C. Bush. He is a multitalented young musician who will impress the music industry with his abilities as a singer and songwriter. He prides himself in making music that comes from actual life experiences. Rather he's delving into slow, deep deliciously seducing melodies, or being the pulse of a party with a cocky, body-rocking, up-tempo flavor. As a songwriter, Deondre brings forth simple yet intense aspects of the human condition - love, lust, desire, joy and pain that everyday people can relate to.
The Chicago native's start came at the tender age of six when he would sing Bobby Brown songs for family members. The family quickly took notice and by eleven he was asked to cover 'Ribbon in the Sky' by Stevie Wonder at a wedding reception.
Often his mother would listen to Sam Cooke and he would serve as his biggest influence. Young Deondre took notice and lauded the ability of how Sam Cooke could "make you feel what he's singing," Though there are many male vocalist he admired "The way he sings his songs are the hardest to learn,"
Deondre has sometimes been compared to R&B stars like R. Kelly and Donnel Jones. Like Deondre, both came from Chicago and are products of that city's urban music scene. Though he doesn't mind the comparison, he strives to make his own path others will follow as well.
With other artist tends more hip-hop than toward R&B, Deondre is able to step into the void. With his contribution to R&B music will make him an artist with longevity. His scintillating delivery and rhythms outlast thinner melodies by fleeting R&B/Rap sensations of today. The genius of Deondre rests in his willingness to break from trends and constantly push the envelope. He applies his concept to rich, full vocals that radiates the intended effect. It is this uncanny ability to compose relevant subject matter along with consistently delivering electrifying live performances that will define him as a artist.
Deondre is currently working on a album that will live up to it's name 'Variety Pack' with songs for everybody. Deondre is ready, willing, and is the essence of true R&B. He patiently awaits penning songs for Usher Trey Songs that will definitely raise his profile in the industry. It isn't hard to hear and see that if allowed, Deondre C. Bush will match or even eclipse the near-legendary status of his Chicago predecessors. For more music by Dray'Soul, visit his official Reverbnation page.
About Coast 2 Coast Mixtapes:
Coast 2 Coast Mixtapes are the most widely distributed mixtapes in the world, with over 100 million downloads/plays generated by over 300 volumes officially hosted by major artists. Coast 2 Coast has a solid reach in the new music industry with a digital magazine, DJ coalition, industry tips blog, yearly convention, and more. Coast 2 Coast Mixtapes represents a unique opportunity for artists of all urban genres, from major to indie. For more information, visit http://www.coast2coastmixtapes.com.