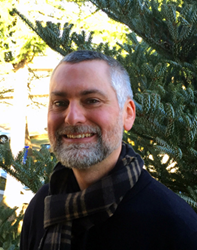 Portland, OR (PRWEB) February 02, 2016
SCS Engineers, an environmental consulting and contracting firm, recently hired Dr. Shane Latimer as a Project Director based in the Portland, Oregon office. Dr. Latimer is a Certified Senior Ecologist with the Ecological Society of America.
As an ecologist and an environmental planner with over 20 years of experience in environmental assessment, planning, and permitting, Latimer specializes in projects that are often large, complex, or involve a combination of land use and environmental permitting. Typically these projects involve issues related to site evaluation and constraints analysis, wetlands, water quality, the Endangered Species Act (ESA), and the National Environmental Policy Act (NEPA).
Latimer has extensive experience related specifically to planning, permitting, and implementing projects that help mitigate the challenges of the built‐natural environmental interface, including landfills, mines, sewage treatment facilities, and similar developments. These projects often require careful assessment of alternatives, impacts, and opportunities (including value engineering), as well as ensuring that the project and the associated public process are well supported technically.
Shane Latimer earned a Bachelor of Science in Biology from Southern Oregon University, and a Doctorate in Ecology and a Postdoctoral Fellowship in Environmental Toxicology both from Tulane University. He is an adjunct professor at Portland State University where he develops and teaches environmental permitting and compliance workshops for professionals, including environmental project management, NEPA, wetlands, water quality, and endangered species. Dr. Latimer is also a member of the Ecological Society of America and the Native Plant Society of Oregon.
"We're excited that Shane has joined SCS. His ecological expertise enhances our Northwest team," says Greg Helland, R.G., L.G., and Vice President of the Northwest region. "He knows how working collaboratively ensures the optimum balance between environmental and engineering constraints."
About SCS Engineers
SCS Engineers environmental solutions are a direct result of our experience and dedication to solid waste management and other industries responsible for safeguarding the environment. For more information about SCS, please visit our website at http://www.scsengineers.com.