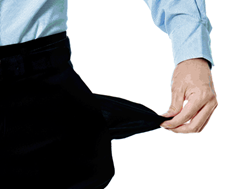 South Hackensack NJ (PRWEB) January 28, 2016
Essential Dental Seminars; a leading dental continuing education company, has over 12 years experience in providing dentists worldwide with quality dental CE programs to enhance their practices. Essential Dental Seminars takes pride in offering cutting edge and innovative new courses; from endodontics, hygiene, practice management, CPR, and much more, Essential Dental Seminars has courses to fit all our continuing education needs.
Essential Dental Seminars latest addition to the CE curriculum is a game changer in practice management; How to Not Fail Miserably in Private Practice - Presented by Dr. Chris Salierno Chief Editor of Dental Economics.
This course will explore:

Understanding financial statements
Controlling overhead costs
Managing and inspiring your team
More effective scheduling, case presentation, and billing
Clinical tips for efficiency and confidence
Dr. Chris Salierno is a general dentist from Long Island, New York. He graduated from Stony Brook School of Dental Medicine in 2005. Dr. Salierno has served as the National President of the American Student Dental Association, Chair of the ADA New Dentist Committee, and as President of his local dental society. He lectures internationally on clinical dentistry, practice management, and leadership development. His material can be viewed on his blog, The Curious Dentist. In 2014, Dr. Salierno became the Chief Editor of Dental Economics.
To find out more about this course, and other courses offered by Essential Dental Seminars visit http://www.essentialseminars.org or call 1-888-562-5376 to find out more!